The postseason is for cliches. Regardless of the level of competition, those well-worn hockey catchphrases take on practical meaning when everything is on the line.
Play a full 60 minutes? You better, or your season will be over. Get pucks in deep? You must if you plan to wear down the opposition over the course of a series. Traffic in front? It's a time-tested way to score playoff goals.
In the 2020 Stanley Cup Final, one of the greatest cliches of all time is firmly rooted.
"If you're going to win," Tampa Bay Lightning head coach Jon Cooper said Wednesday after his team took a 2-1 series lead over the Dallas Stars. "Your best players have to be your best players."
Cooper, who's known for his thoughtful, non-cliche quotes, is spot-on. Through three games, the body of work from each team's stars has tilted the scales in Tampa's favor. There's a giant gap between the accomplishments of Cooper's top guns and those of Dallas' best players.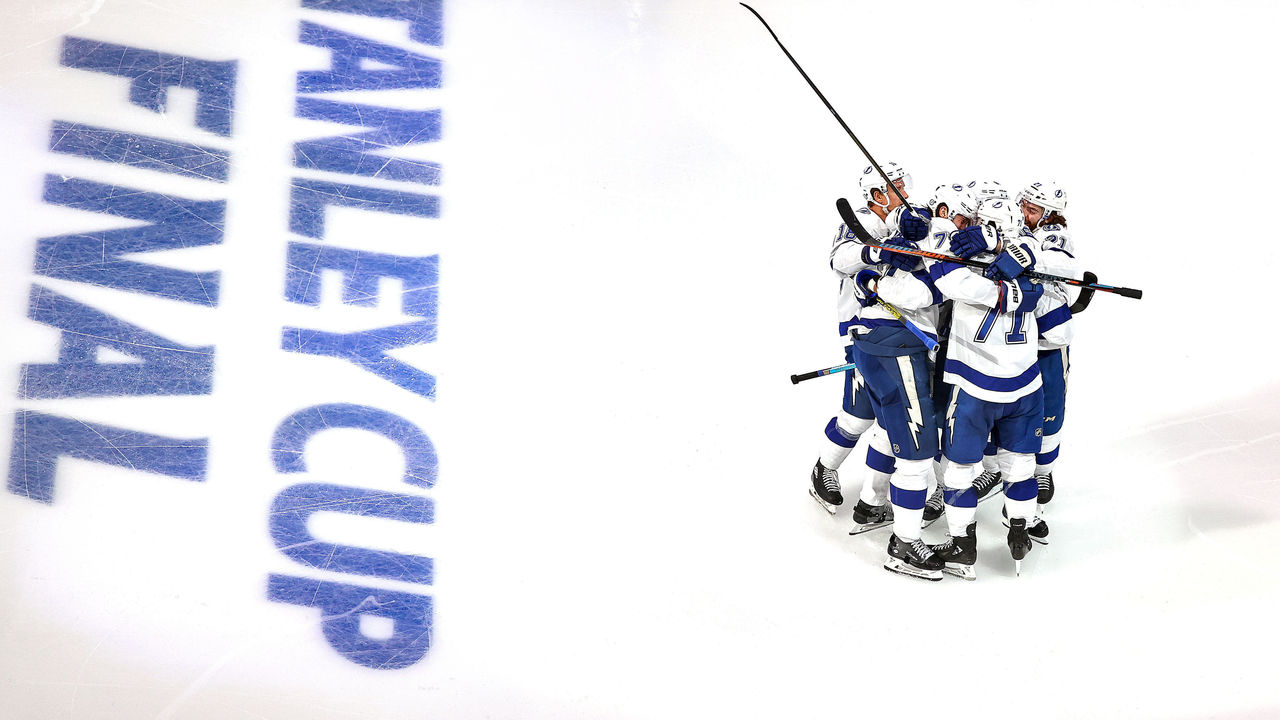 The Lightning are a deadly outfit because they boast an abundance of star power coupled with enviable role-player depth. When both groups are humming, as they have been over the past week, Tampa is a treat to watch. A clinical juggernaut.
Nikita Kucherov, the club's most dangerous offensive threat, leads the playoffs with 30 points in 22 games. He's played with a certain moxie against Dallas, battling through various painful moments - especially in Game 2 - to produce four points in three games, including a goal and an assist in Wednesday's 5-2 Game 3 victory. In a word, he's been dominant.
Victor Hedman, Tampa's all-world defenseman, has laid waste to the Stars. With Hedman on the ice, the Lightning have controlled 56% of the shot attempts and 53% of the expected goals (2-2 in actual goals) in 46 minutes of five-on-five action against Dallas' top players. The big Swede also has a series-leading five points.
Center Brayden Point and goalie Andrei Vasilevskiy, meanwhile, continue to make playoff MVP cases of their own. Point, who's battled injury throughout Tampa's two-plus months in the bubble, has 28 points in 20 games. Vasilevskiy has started all 22 of the Lightning's games and ranks second in goals saved above average (7.24) among goalies who've played at least 500 minutes this postseason.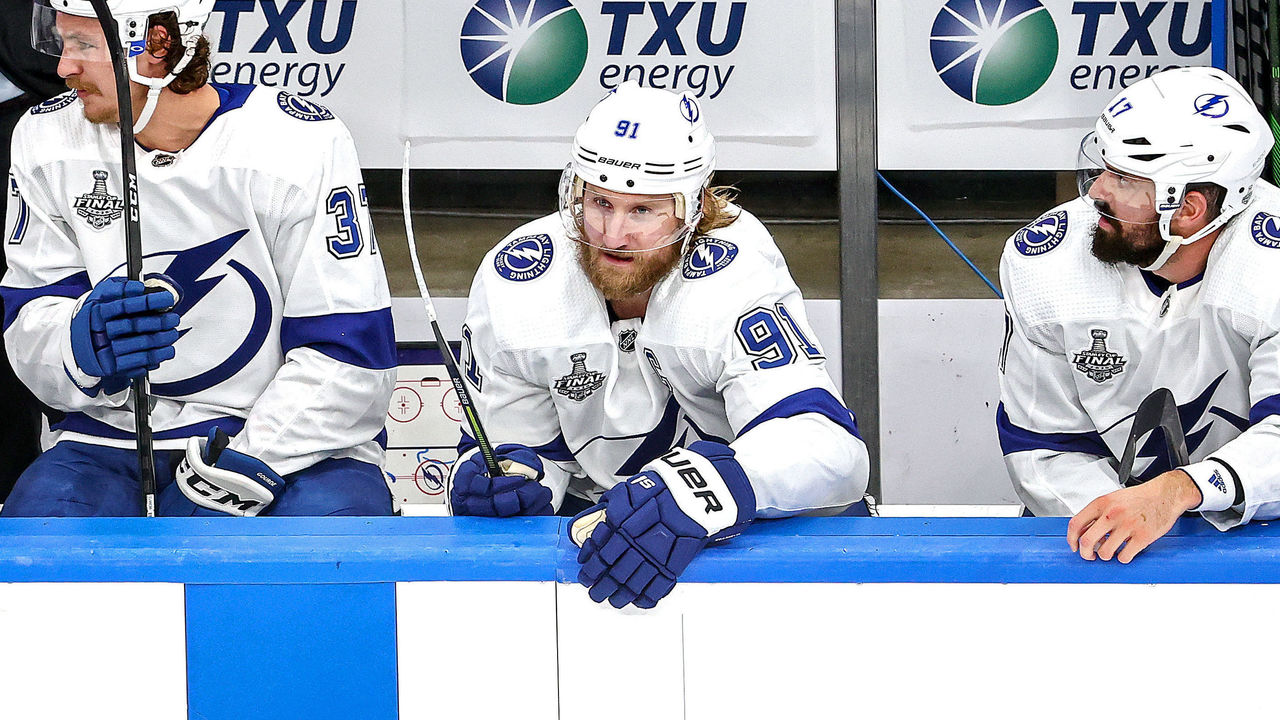 Even captain Steven Stamkos - who until Wednesday had been sidelined since Feb. 25 - has authored a defining moment. Despite being limited to 2:47 of ice time, Stamkos impacted Game 3 greatly. His lone shot on goal, a bullet of a wrister off the rush, zoomed past Dallas goalie Anton Khudobin's right shoulder to put Tampa up 2-0.
"He only had five shifts, but they were as efficient five shifts as you're ever going to see in a National Hockey League game," Cooper said of Stamkos. "We're with these players day in, day out, all year. This is the season that never seems to end. To do what he did on the biggest stage at the biggest time of the year, you had to marvel at it. It was pretty damn cool."
Contrast Stamkos' fairytale cameo with what's happening on the Stars' side of things. Their No. 91, Tyler Seguin, hasn't scored a goal in a month - his last tally came on Aug. 26 in Game 3 of Dallas' second-round series against the Colorado Avalanche - and he's registered one lonely assist since. Seguin is playing fine overall, and he certainly can't complain about ice time; he's logged more than 21 minutes in two of three games in the final. But the $9.85-million man needs to start producing.
"Do we need more from him? Yes," Stars interim head coach Rick Bowness said Tuesday. "Do we need more from a lot of other players? Yes. I know (Seguin) gets all the attention - and, OK, that comes with the territory, so he's got to deal with that. But, as a coach, I'm after a few more guys to give us more."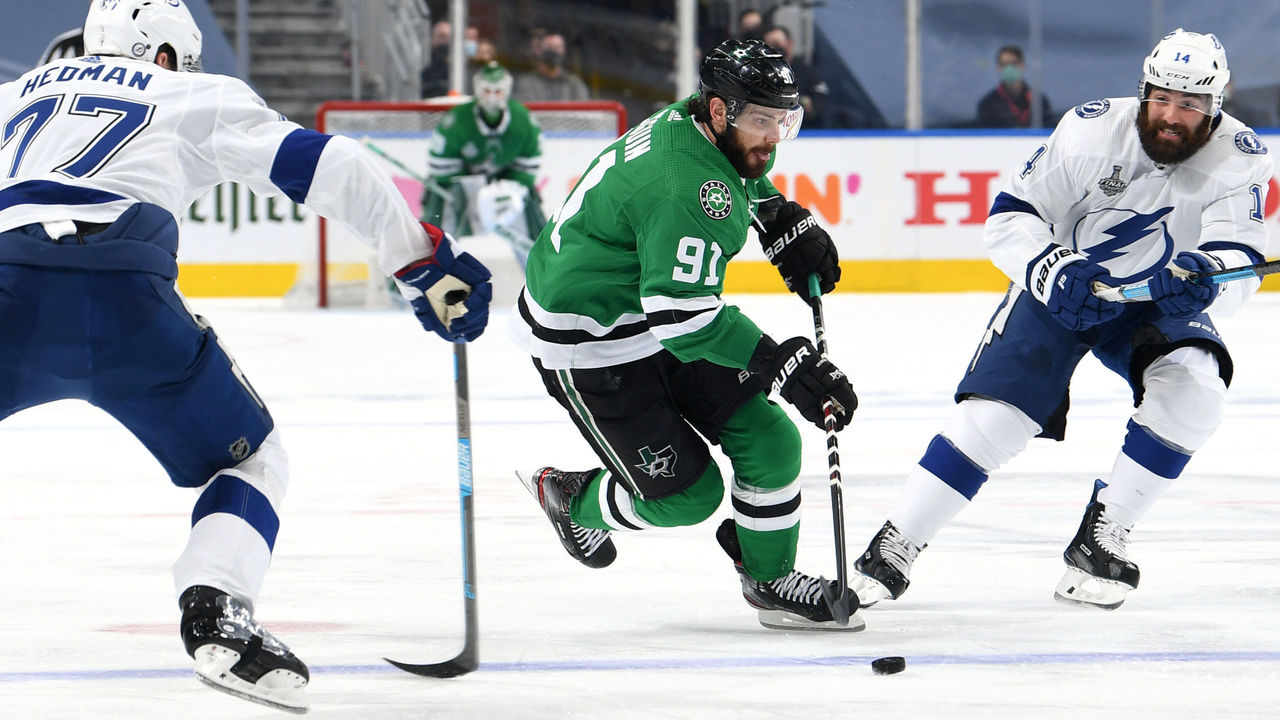 Seguin's longtime linemates, Jamie Benn and Alexander Radulov, haven't exactly taken the postseason by storm either. Benn's been buzzing of late, but he's yet to record a point in this series. Radulov has a trio of assists against the Lightning and 17 total playoff points, but he took two boneheaded penalties in Game 3, one of which resulted in Tampa's eventual game-winning goal. Dallas' top line isn't getting top-line results.
"They've got to figure it out," Bowness said. "It's as simple as that."
Defensemen Miro Heiskanen and John Klingberg round out Dallas' list of stars. Both have been solid against the Lightning and far from the problem, though Heiskanen did get burned Wednesday on Tampa's opening goal. "Tonight we made some errors," Klingberg said. "That's hockey. That's sports. It's 2-1, they're up one. We're going to even the series on Friday."
Therein lies another trusty cliche: Take it one game at a time. Really, it's the only mentality to hone right now if you're a member of the Stars. Seguin can't focus on the fact he's scored twice on 61 shots on goal in these playoffs. Radulov must put those penalties behind him. Heiskanen can't dwell on one mistake in an otherwise brilliant, Conn Smythe-worthy postseason. The list goes on.
Ironically, the first three games of this series have shown that Dallas, despite being outmatched on paper, can hang with Tampa. The final has been nastier than predicted, creating an environment and atmosphere that can most definitely play into the Stars' hands.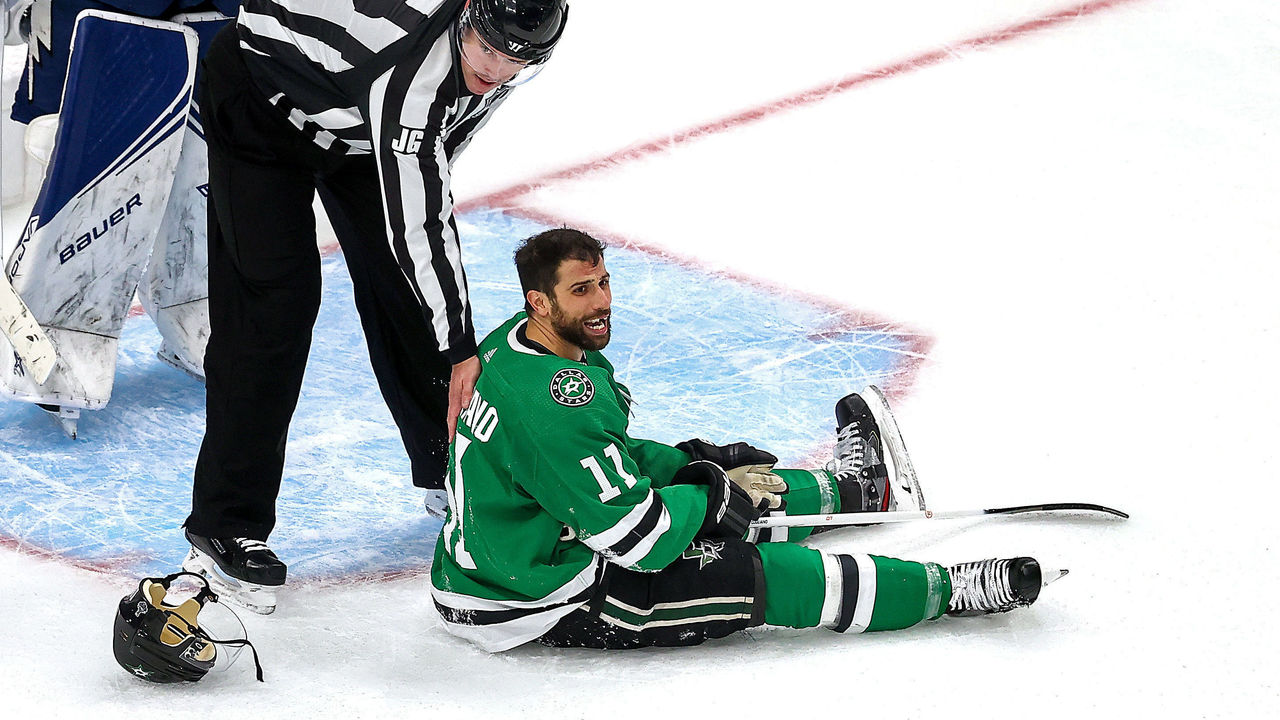 When Dallas limits the Lightning's grade A chances in the offensive zone, as it did in its 4-1 win in Game 1, Khudobin can take care of the rest. When the Stars stay out of the penalty box and find a rhythm for an entire game, they size up pretty well stylistically. When they produce some semblance of offense - rather than going long stretches without recording a shot on goal, as they did in Games 2 and 3 - they absolutely can scratch and claw their way to a victory, or two, or three. It's not an impossible task.
In Game 4, Bowness and the Stars will again have the luxury of last change as the "home" team. Also of note: Dallas hasn't logged as many miles as the Lightning have in the month of September. Heading into Friday, the first day of a back-to-back scenario, the Stars will have played eight hard-fought games in 19 days, while Tampa will have played nine contests in 18 days. These small differences can add up.
It's fair to wonder, too, what kind of impact the currently unfit-to-play Ben Bishop might have on the series - good or bad - if Bowness taps him as the Stars' starting goalie for an upcoming game. Mind you, none of it will matter if, to expand on Cooper's thoughts, one team's best players embarrass the other team's best players at the most important time of year.
Both Kucherov and Hedman noted this week that Tampa's players couldn't care less about padding personal statistics or challenging long-held records. They're worried about winning the Cup and absolutely nothing else.
It was grossly cliche. And, to be honest, perfectly said.
John Matisz is theScore's national hockey writer.