Matthews back in beast mode, new union boss, and 5 other NHL items
Kevin Sousa / NHL / Getty Images
Like most superstars, Auston Matthews' game appeals to the masses in part because what you see from the stands or the couch mirrors his statistical profile.
For example, Matthews didn't ride some unsustainably hot shooting percentage to 60 goals last season. The gaudy goal total was accompanied by excellent underlying numbers and a highlight reel documenting how cleanly he was beating goalies. Matthews, in peak form, was an offensive tornado.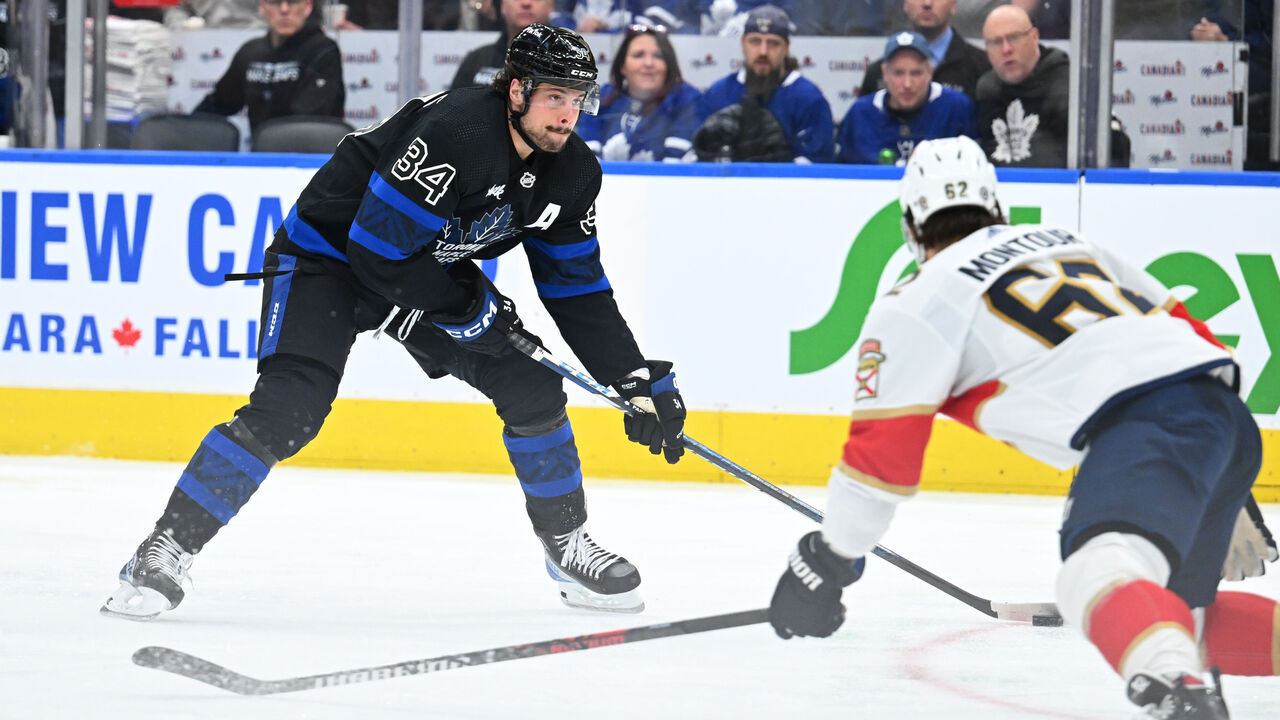 Why bring all of this up? Well, the Toronto Maple Leafs center has looked like his 2021-22 self of late. His one-time blast Wednesday against the Florida Panthers gave him five goals in four games, the best seven-day stretch in a season that's produced "only" 37 goals. (Matthews' per-game rate has dropped from 0.82 last year to 0.55 this year. He's on pace for 41 goals in 75 games.)
The visual cues that were absent for a significant portion of the season - No. 34 marching through the neutral zone, dangling defenders in tight spaces, deceiving goalies with that all-world shot - have returned. Now healthy, Matthews' name has been climbing the charts in the various statistical categories in which he tends to rank highly. The moments of dominance are adding up.
At a basic level, Matthews has simply been firing more pucks. Three of his six highest shot-attempt totals this season were recorded in March. He had a career-high 19 last week against the Carolina Hurricanes, 13 on March 11 against the Edmonton Oilers, and 11 on March 2 against the Calgary Flames. Plus, he recorded either eight or nine attempts in four other March games.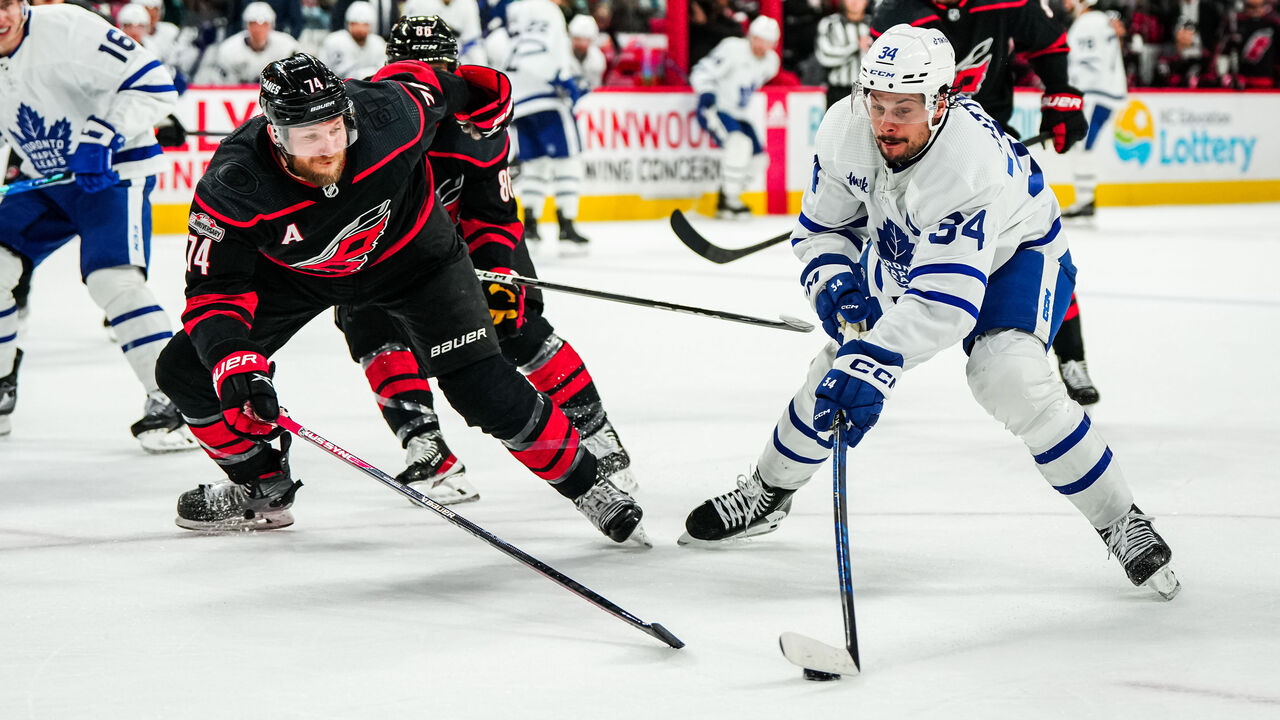 At a granular level, Matthews has been terrorizing defenses.
According to Sportlogiq's Jan. 30 leaderboards, Matthews ranked first in the NHL in scoring chances generated off the cycle per game, fifth in slot shots per game, 10th in inner-slot shots per game, and 10th in chances off rebounds per game. He'd appeared in 47 games at that point in the season.
Obviously, impressive rankings. But not quite up to Matthews' lofty standards.
As of Thursday morning, exactly two months and 20 games later, the 25-year-old was still leading in chances off the cycle. Notably, he'd jumped to second in slot shots, fourth in inner-slot shots, and eighth in chances off rebounds while wiggling into the top 10 in chances off the forecheck (ninth).
Matthews has found good health and his version of beast mode. As a leader on a team desperate for a playoff series win, the timing couldn't be better.
Suter's penalty-killing clinic
The Detroit Red Wings are 17th in penalty-kill percentage. Yet they may have the NHL's best shorthanded forward in the versatile Pius Suter.
Suter, who at even strength can fill a top-six winger spot or center the fourth line, is among the league leaders in Evolving-Hockey's catch-all metric for shorthanded defense. Yanni Gourde (2.2 rating), Suter (2.1), Jake Evans (2.1), Ty Dellandrea (2.1), and Brandon Hagel (2.0) pace the 100 forwards who've logged at least 100 shorthanded minutes this season. (Dylan Larkin is the next Wing on the list. He ranks 49th out of 100 with a minus-0.2 rating.)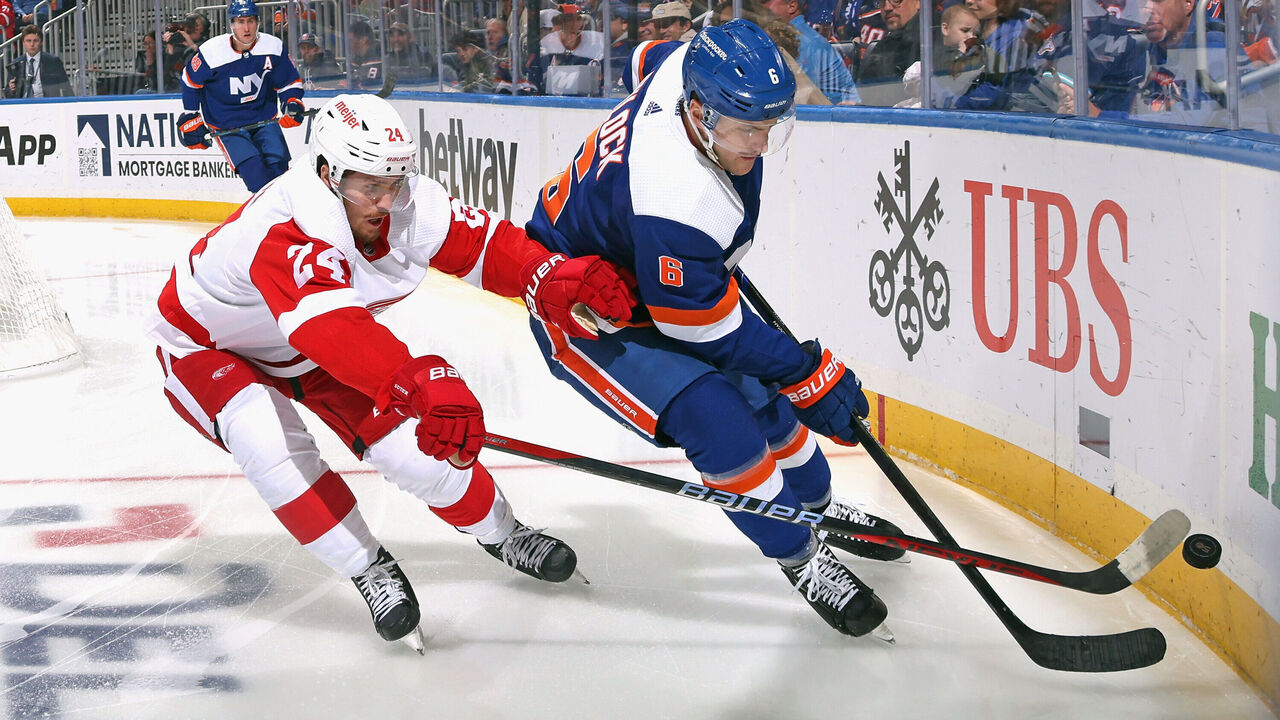 Detroit coach Derek Lalonde lauds Suter for his hockey IQ and hockey sense. His anticipation and positioning - both his body and his stick - are exemplary.
As for strategy, Suter tries to straddle the line between being passive and aggressive.
"You have to focus on the (other team's first zone) entry. You want to put pressure on them as soon as you get a chance," the Switzerland native told theScore. "Guys are so skilled, so good on the power play now that you want to at least make them go all the way down the ice and skate up again. Then they get a higher pulse, and, hopefully, more mistakes happen."
Cheating for offense is a deadly sin for NHL penalty killers, Suter added. It's a selfless - not selfish - role. "You can't blow the zone," he said. He's found that simply pressuring the puck carrier shift after shift leads to favorable bounces.
Like on Feb. 21 against the Washington Capitals, for example:
A shorthanded goal against can deflate one bench and fire up the other. "It gives you different momentum. You're trying to fend a goal off, and then you score. The crowd just loves it," said Suter, who's potted three in his career.
Suter, a pending unrestricted free agent who turns 27 in May, has 13 goals and 10 assists in 72 games. It's his third NHL season and second in Detroit.
"He likes it a lot in Detroit, but we will see after the season where things will go," Suter's agent, Georges Muller, said when asked about the forward's future.
New union boss introduced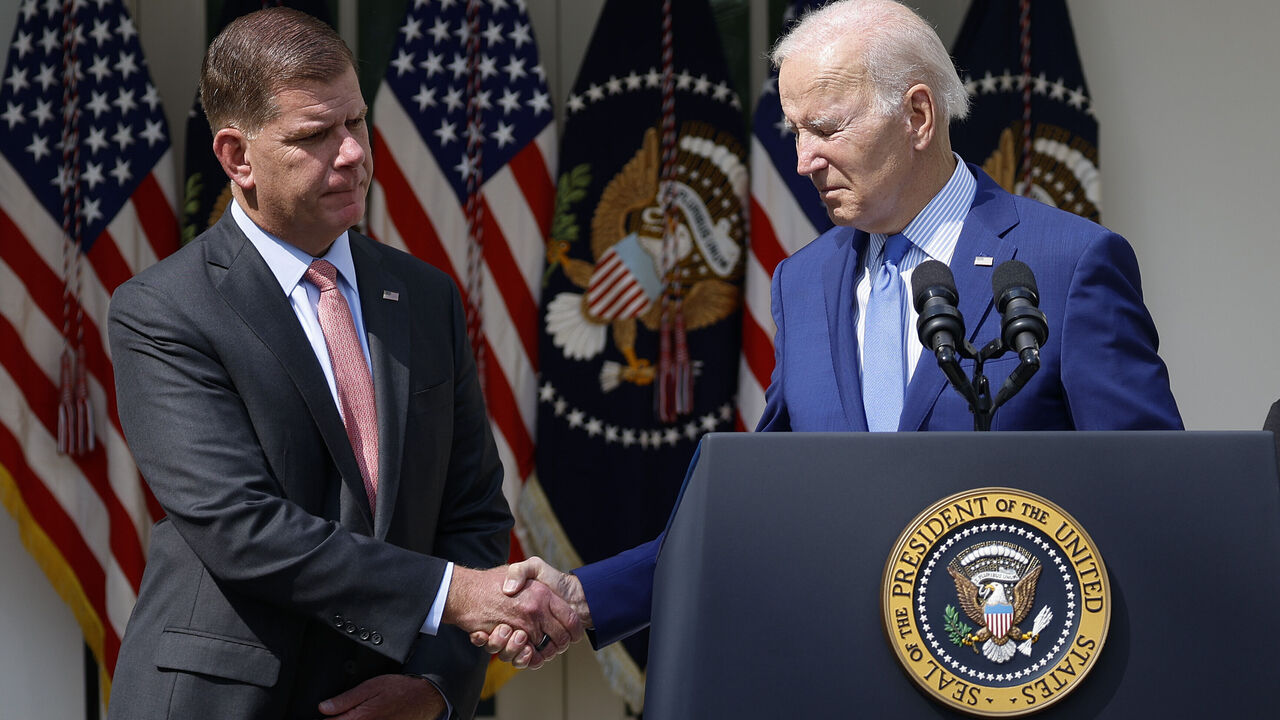 The NHL Players' Association held a press conference in Toronto on Thursday to officially introduce Marty Walsh, the union's new executive director. While the gathering produced little news, it certainly set the tone for Walsh's tenure.
The 55-year-old Bostonian said all the right things: He pledged to represent not only the union's members but their families too. He vowed to help market players better. He promised to work with the league office to expand the sport's presence globally. He detailed how he's long been a strong supporter of the LGBTQ community but also believes every NHLer has the right to make a personal decision with respect to wearing a Pride Night warm-up jersey.
He touched on a few more topics, but you get the point.
"I bring a different perspective than probably every single one of my predecessors," said Walsh, a lifelong union guy who was the mayor of Boston for seven years and recently served as the U.S. Secretary of Labor.
The collective bargaining agreement between the league and its players doesn't expire until Sept. 15, 2026, so Walsh and commissioner Gary Bettman aren't starting their relationship with a stretch of contentious negotiations.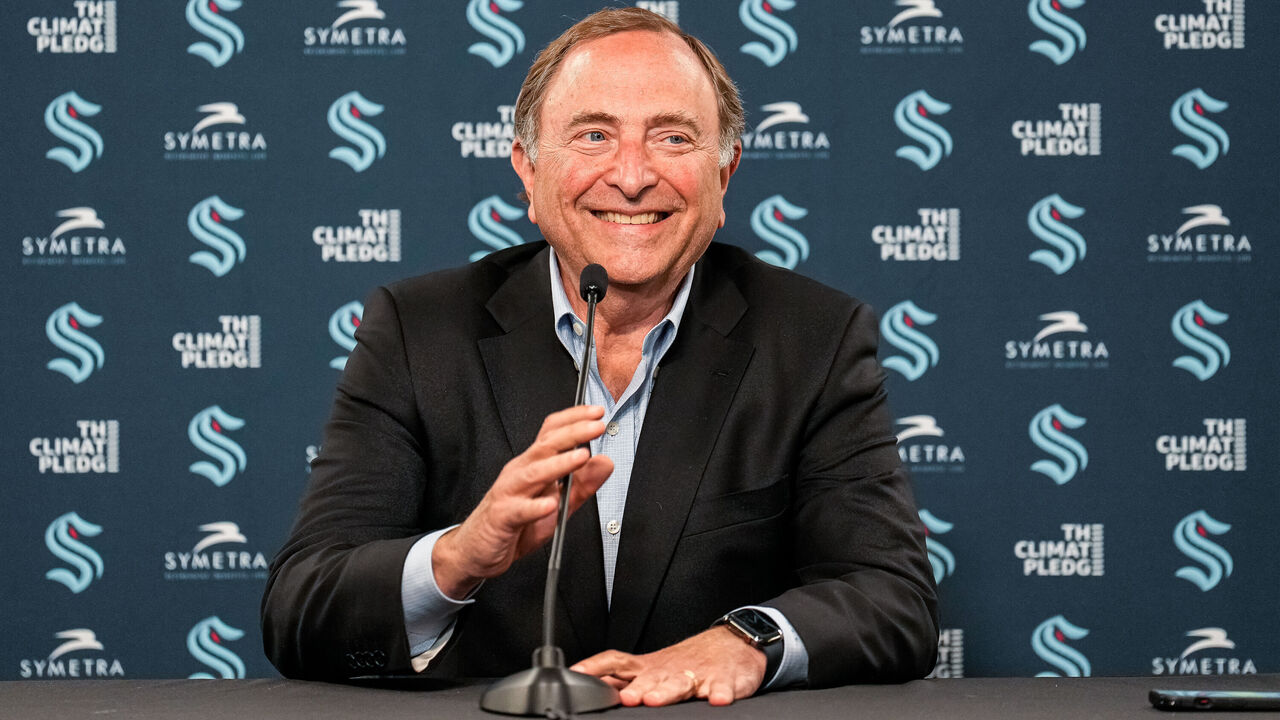 In this honeymoon period, Walsh needs to hammer home the importance of international hockey to Bettman and the 32 owners. It can't be just another agenda item during meetings. He spoke only in generalities Thursday, but Walsh did say that it's a high-priority issue for him.
I'm of the belief that it's absolutely essential for the NHL and the players' association to stage a World Cup tournament in 2025 (the ship has sailed on 2024). If it makes sense to ban Russia for geopolitical reasons, then do it. That's a separate matter. You can hold a World Cup without Russia. It won't be perfect - heck, the 2016 version certainly wasn't with Team North America and Team Europe - but the point is to not let the 2026 Olympics be the next opportunity for a big event.
Star players, including Connor McDavid, have been clamoring for best-on-best hockey - or something close to it - for years. Hockey fans across the world are equally annoyed by the wait. Enough excuses. Make it happen.
Point always 'knows where to be'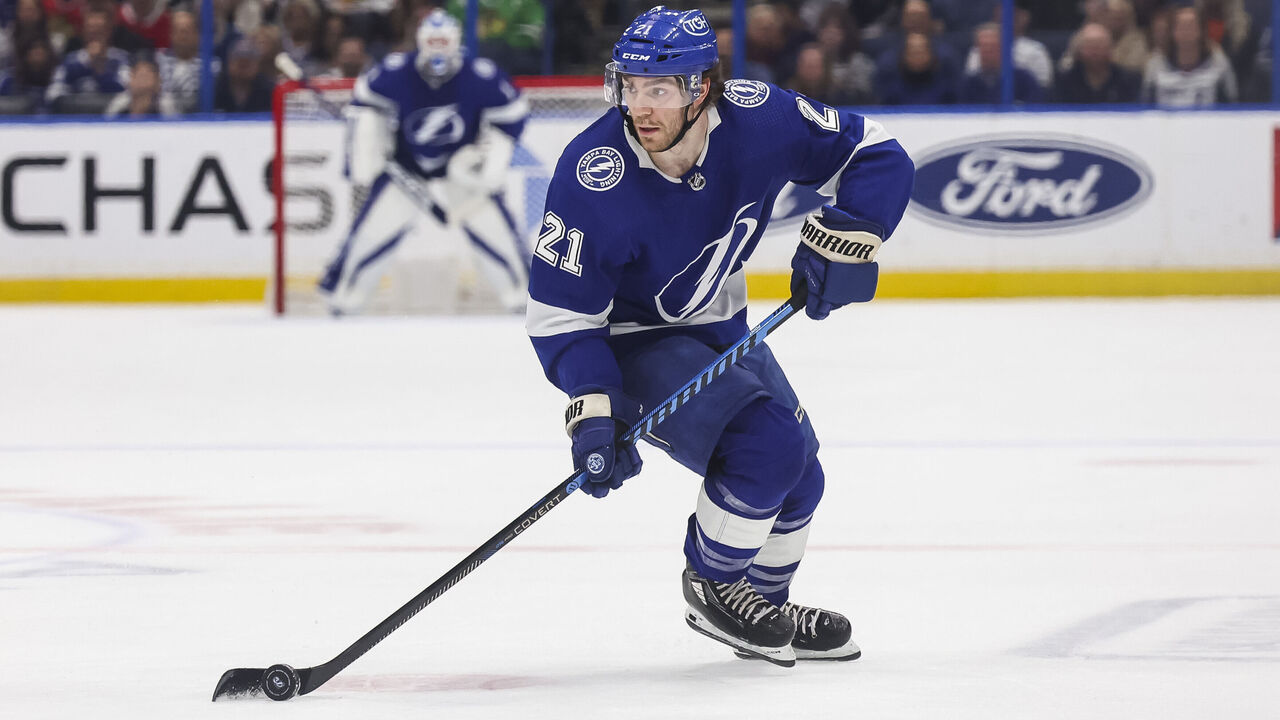 Brayden Point has a one-track mind - and that's a compliment, not an insult.
If the Tampa Bay Lightning gain possession and Point's on the ice, you can almost guarantee the 27-year-old center will be making a beeline to the inner slot. You'd be hard-pressed to find an NHLer - let alone one with a relatively small stature - more obsessed with wheeling to the net-front area at all costs.
Seriously, check out Point's five-on-five shot chart at Evolving-Hockey (goals are the yellow dots, shots on goal are green, and missed shots are orange).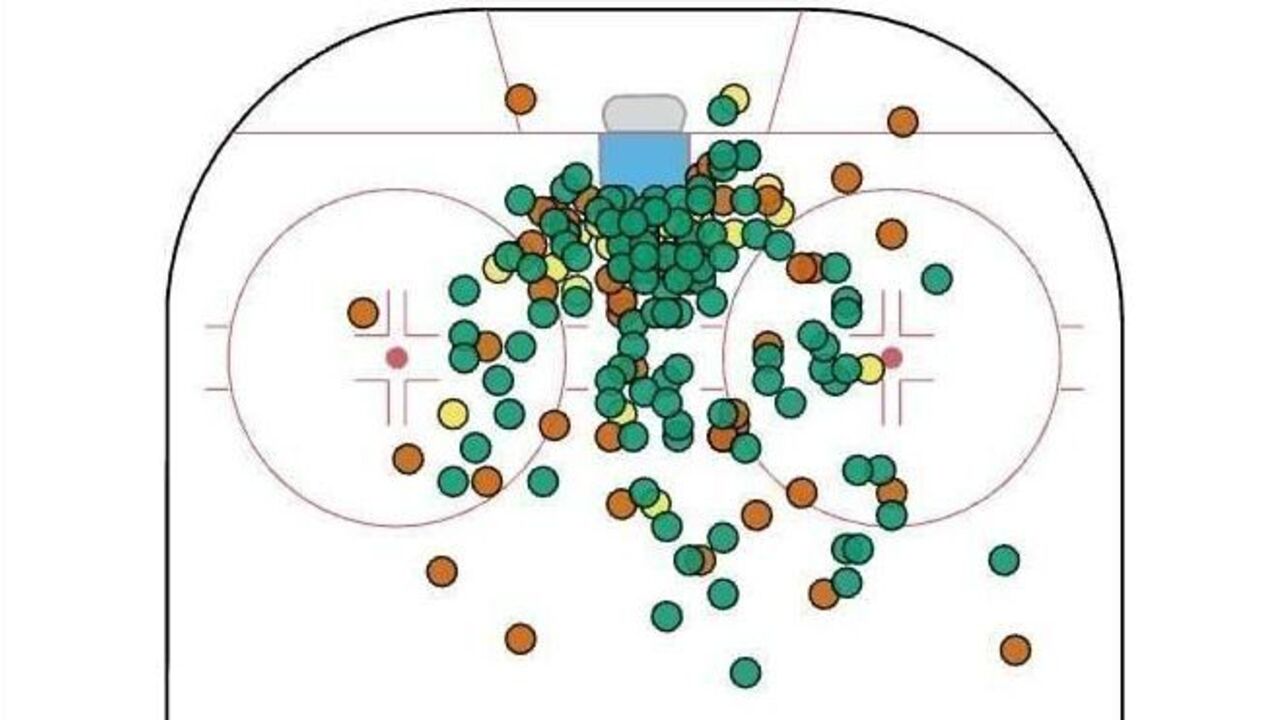 Heavy action below the hash marks. Virtually nothing outside the middle lane.
"Undercover, one of the best players in the world," Lightning teammate Victor Hedman told theScore last week. The veteran blue-liner later added, "I don't think Pointer gets talked about enough. His edge work, his speed - it's out of this world, and he can really put the puck in the back of the net. I swear, 95% of the goals in his career have been from the slot. He knows where to be."
Point, who's tied for fourth in the NHL in goals, scored his 47th of the season Tuesday in a 4-0 victory over the Hurricanes. Hedman's bang-on: What a weirdly quiet march to 50 goals for a notable player who's never reached the milestone. This fast-break tally was a perfect example of his one-track mind:
Parting shots
Kent Johnson: The Columbus Blue Jackets rookie hit the proverbial rookie wall about three-quarters of the way through the regular season but is working on a strong finish (nine points in his last 11 games). Around the dressing room, Johnson has become known for being very coachable. He's a sponge. The 20-year-old's developed an on-ice reputation for being a "dangerous player who is very tough to read as an opposing player," Blue Jackets captain Boone Jenner said. "He's very shifty and elusive, and he creates a lot by just having the puck on his stick and drawing guys towards him and finding that open guy." Confident kid, too, as evidenced by last week's viral dangle and snipe:
2017 draft: Nico Hischier, Miro Heiskanen, Cale Makar, and Elias Pettersson were all top-five selections in 2017. None of them took particularly long to break through. Cody Glass (sixth overall) and Owen Tippett (10th), on the other hand, needed a few years of marination before announcing their arrival this season. The playmaker Glass, the first-ever draft pick by the Vegas Golden Knights, is thriving with the Nashville Predators, posting 12 goals and 18 assists in 64 games. He played AHL games in the previous four seasons while also grinding through a significant knee injury. The sniper Tippett was part of last year's Florida-Philadelphia trade involving Claude Giroux. After rounding out his game under coach John Tortorella, Tippett's enjoyed a career year, sitting second on the Flyers in goals (23) and third in points (42).
Erik Karlsson: The race to 100 points is most definitely on for the San Jose Sharks star defenseman. Karlsson's amassed an eye-popping 91 points through 75 games, which means he needs nine in his final seven games to hit the milestone. It's doable considering his rate of production this season, and you know San Jose will be peppering him with passes. The 29th-place Sharks don't have much else to play for down the stretch, anyway. Karlsson's point total is already tied for the 24th-highest in NHL history. The last blue-liner to reach 100 was Brian Leetch, who put up 102 in 80 games in 1991-92.
Takes, Thoughts, and Trends is theScore's biweekly hockey grab bag.
John Matisz is theScore's senior NHL writer. Follow John on Twitter (@MatiszJohn) or contact him via email (john.matisz@thescore.com).