Conn Smythe Rankings: Pair of Panthers on the prowl
Eliot J. Schechter / National Hockey League / Getty
After an arduous battle, the Stanley Cup Final is officially set: The Florida Panthers and Vegas Golden Knights are primed for a head-on clash, with each team vying to lift Lord Stanley's Mug for the first time.
We'll admit it: The first three guys on this list are here to make up the numbers. By this point, the battle for the Conn Smythe Trophy is between two teammates. But this wouldn't be much of a ranking if it only had two players on it, would it?
So, here are the top five candidates battling for the coveted honor with the Stanley Cup Final coming down the pike.
5. Roope Hintz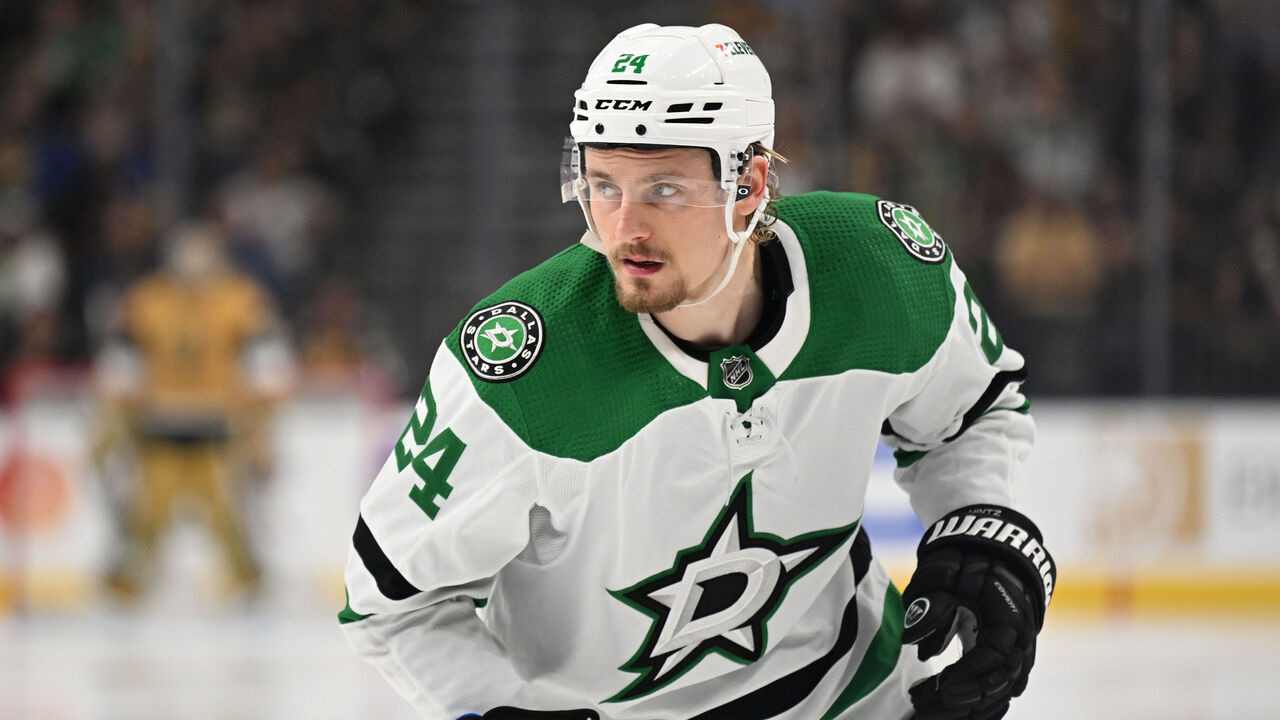 | GP | G | A | ATOI | XGF% |
| --- | --- | --- | --- | --- |
| 19 | 10 | 14 | 18:01 | 66.1 |
Not even Hintz could save the Dallas Stars against the Golden Knights, and even though he's virtually out of the running for the Conn Smythe, we figured we'd give him a shoutout.
Hintz topped the previous two editions of these rankings for a reason. The 26-year-old leads the field with 24 points this spring (six clear of Jason Robertson, his next closest teammate) and was the Stars' offensive engine, factoring in on approximately 41% of their goals.
However, Hintz was held pointless in four out of six games in the Western Conference Final. With the talented Finn virtually neutralized, it isn't the biggest surprise that the Stars stopped short of the Stanley Cup Final: Out of the nine games Dallas lost this spring, Hintz failed to register a point in seven of them.
4. Jonathan Marchessault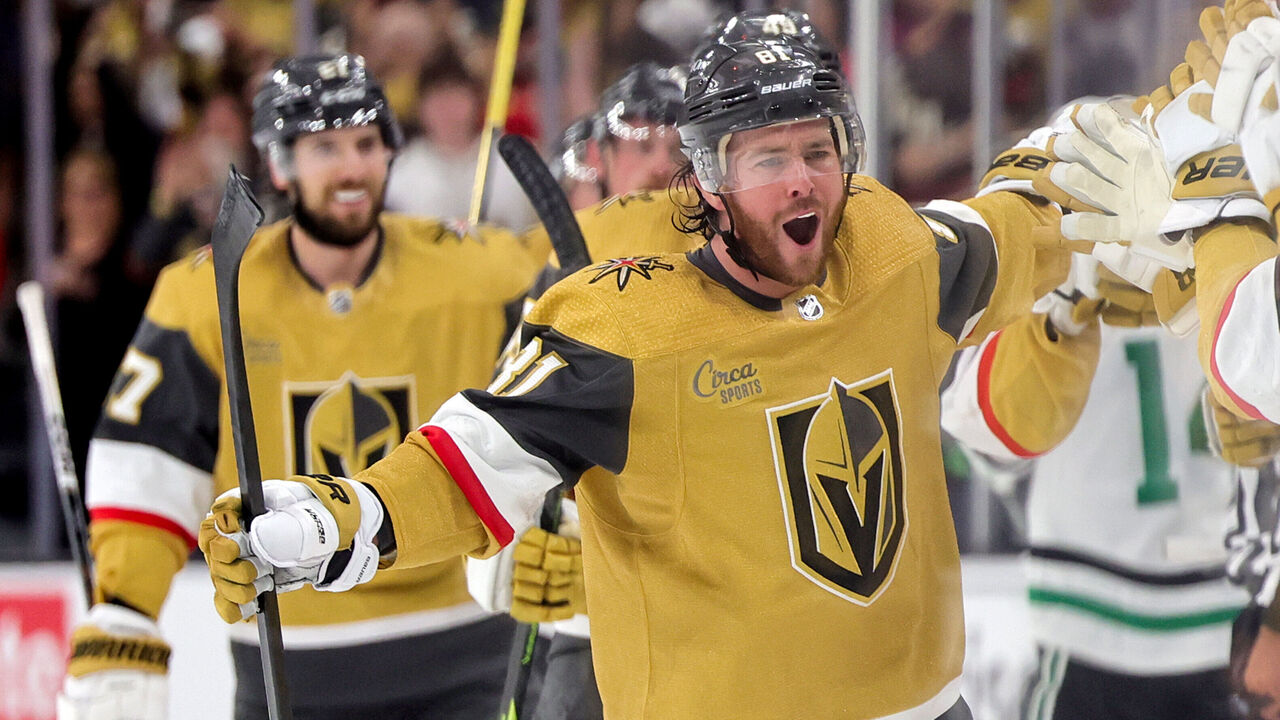 | GP | G | A | ATOI | XGF% |
| --- | --- | --- | --- | --- |
| 17 | 9 | 8 | 17:33 | 57.8 |
Yes, this spot could've easily gone to Jack Eichel, who still leads the Golden Knights in points this spring (albeit by one). But Eichel faded a bit in the Western Conference Final, putting up four assists in six games.
Marchessault set the tone for Sin City against the Stars and was a straight-up problem in the series, putting up four goals and three assists. Dallas only managed to hold him off the scoresheet in Game 1, and he enjoyed two multi-point outings. One round prior, Marchessault's Game 6 hat trick effectively eliminated the Edmonton Oilers. That's the kind of production the Golden Knights needed from their all-time goals and points leader.
William Karlsson, an original Golden Knight like Marchessault, has also had a huge postseason and tops the team with 10 goals. As interesting as it'll be to see if they can outgun the Panthers, we've got the man between the pipes labeled as Vegas' most important player in the Stanley Cup Final.
3. Adin Hill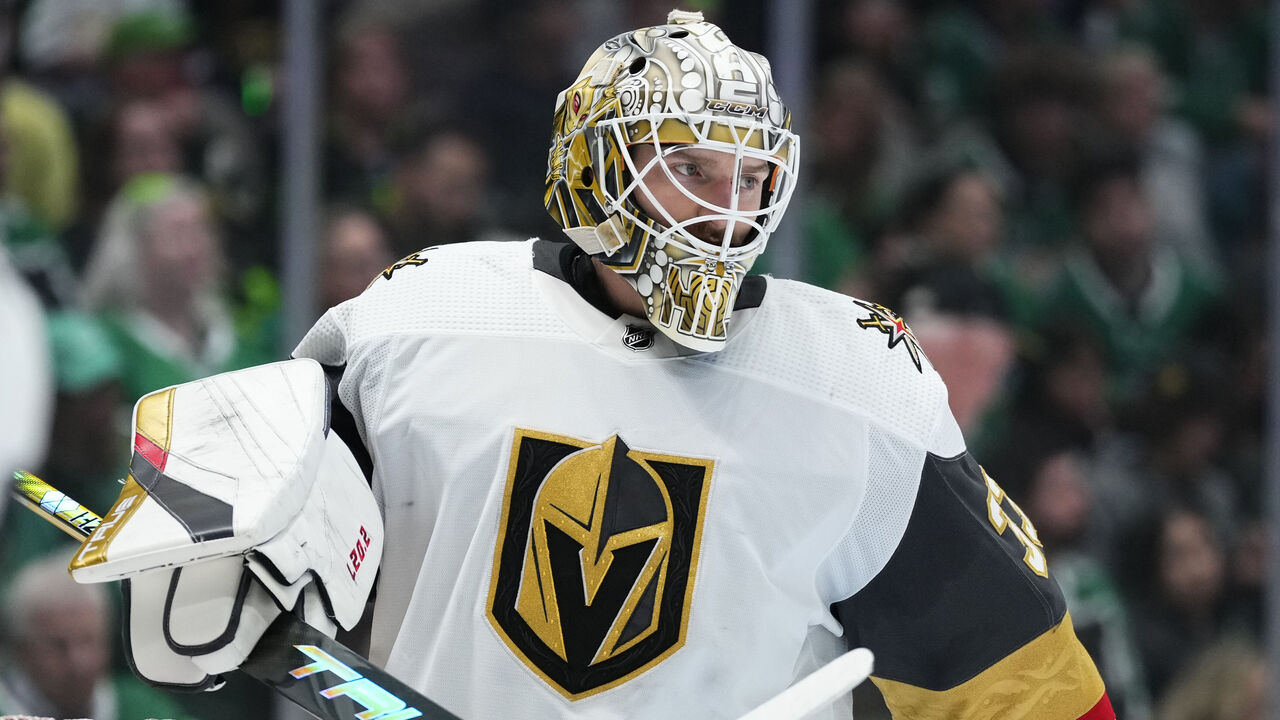 | GP | SV% | GAA | GSAX | GSAA |
| --- | --- | --- | --- | --- |
| 11 (7-3) | .937 | 2.07 | 10.01 | 9.8 |
With the Golden Knights collecting goalies like they're infinity stones (remember when they got Jonathan Quick?!), Hill has been playing second fiddle all season long.
That changed when Laurent Brossoit was injured in Game 3 of the second round. Hill has started every contest since, and the Golden Knights couldn't have possibly asked for a better performance from their new No. 1 guy. Hill was outstanding in the Western Conference Final, stymieing the Stars with a .939 save percentage, 1.99 goals against average, and a pair of shutouts - including a 23-save outing in Vegas' dominant series-clinching Game 6. Not bad for a netminder who just got his first taste of the postseason this spring.
Next up, the 27-year-old will have to outduel the near-invincible Sergei Bobrovsky in the Stanley Cup Final. No one's done it yet, but if he pulls it off and Vegas lifts the Cup, don't be surprised if Hill takes home the Conn Smythe.
2. Matthew Tkachuk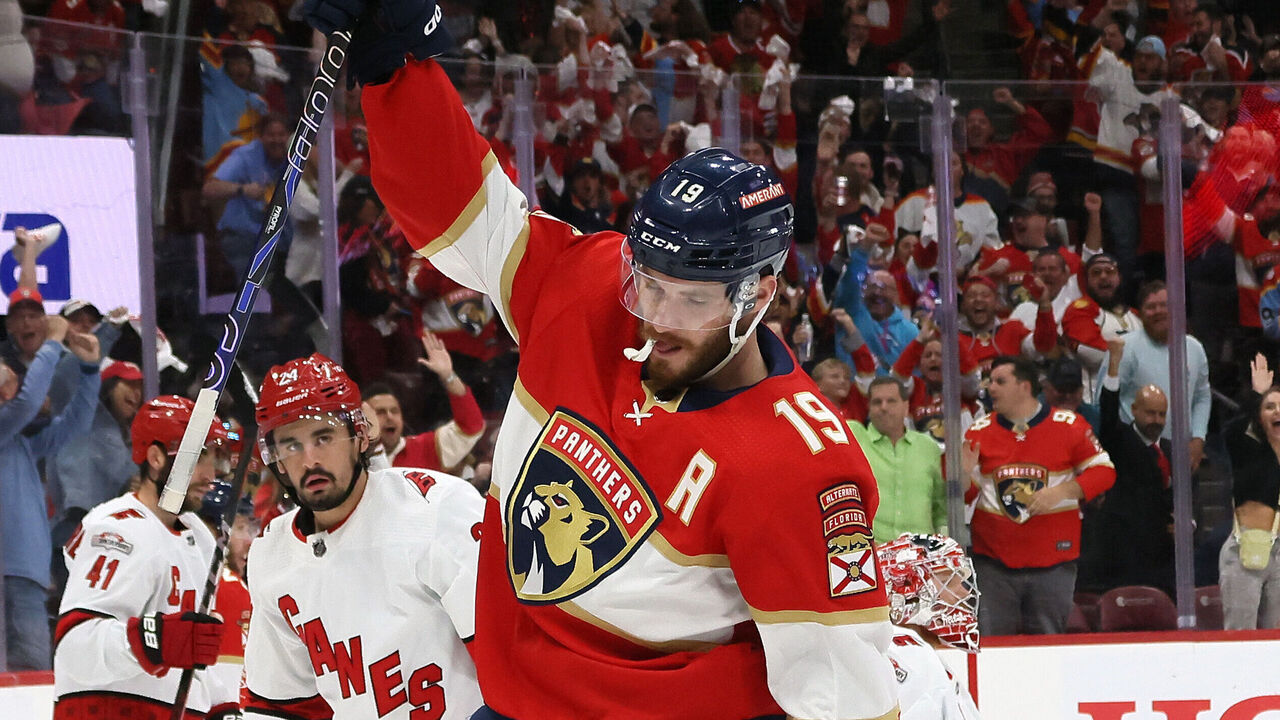 | GP | G | A | ATOI | XGF% |
| --- | --- | --- | --- | --- |
| 16 | 9 | 12 | 22:43 | 56.9 |
So the Florida Panthers handily won Year 1 of last summer's blockbuster Tkachuk trade, yeah? The aptly deemed unicorn of a hockey player has demonstrated that he has the clutch gene with a dazzling four game-winning goals so far this spring.
To recap:
Tkachuk scored the overtime winner in Game 5 against the Boston Bruins to officially turn the momentum of the series in the Panthers' favor.
He played the hero in quadruple overtime in Game 1 of the conference final.
He played the hero in the extra frame in Game 2 of the conference final.
He cemented his place in the Carolina Hurricanes' nightmares by netting the series-clincher with under five seconds left in Game 4.
Remember when Tkachuk had no goals in the second round against the Toronto Maple Leafs? Neither do we.
All in, Tkachuk is just three points behind Hintz - who's played in three more games - for the playoff lead. He'll likely overtake the No. 1 spot during the Stanley Cup Final.
Soak this in, Panthers fans: You've got Tkachuk signed for seven more years after this one.
1. Sergei Bobrovsky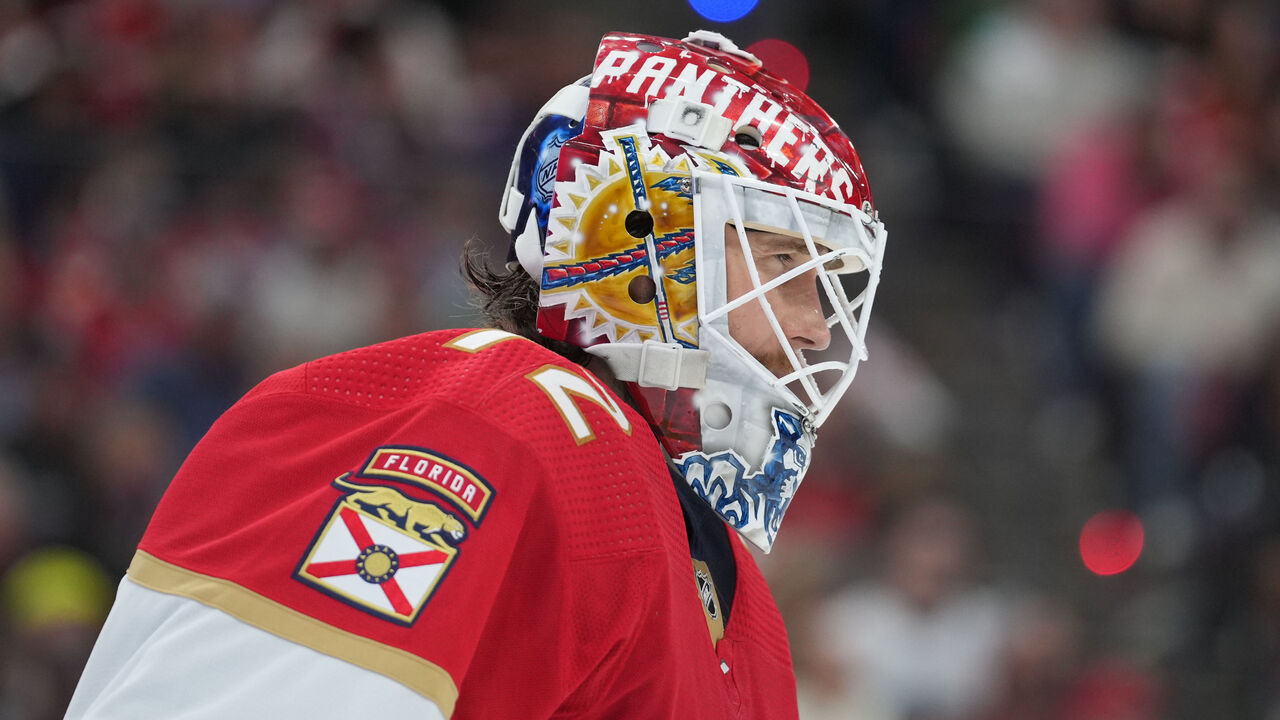 | GP | SV% | GAA | GSAX | GSAA |
| --- | --- | --- | --- | --- |
| 14 (11-2) | .935 | 2.21 | 21.17 | 14.13 |
Bobrovsky picked a great time to finally start playing up to his mammoth seven-year, $70-million contract.
The Conn Smythe race is a toss-up between Tkachuk and his fearless netminder, but we've given the edge to Bobrovsky. Why? There's no way in hell Tkachuk gets the chance to score those two consecutive overtime winners in the Eastern Conference Final if Bobrovsky isn't as spectacular as he was in Games 1 and 2.
Bobrovsky made 63 saves on 65 shots during that series-opening marathon against the Hurricanes, staying unbelievably sharp through just under 140 minutes of ice time. Somehow, the Russian was bright-eyed and bushy-tailed for Game 2 two days later, making 37 saves to help set up the Panthers' second straight overtime victory. In those two contests alone, Bobrovsky saved 8.67 goals above expected at all strengths.
Against Carolina, the underestimated veteran proved that his performance in the earlier rounds wasn't a fluke. He put up an obscene .966 save percentage and 1.12 goals against average in a sweep of a talented and experienced team. Those numbers don't even look real.
Bet against the Panthers (and Bob) at your own peril.
(Analytics sources: Natural Stat Trick, Evolving Hockey)
Comments
✕
Conn Smythe Rankings: Pair of Panthers on the prowl
  Got something to say? Leave a comment below!