Serena Williams plans to retire from tennis after US Open
Serena Williams announced Tuesday she's ready to retire from tennis at the end of the summer.
The 40-year-old, who's won 23 Grand Slam singles titles and four Olympic gold medals in a dominant career that's spanned nearly three decades, suggested in an essay for Vogue Magazine that she would bid farewell to the game after this year's US Open.
"I have never liked the word retirement. It doesn't feel like a modern word to me. I've been thinking of this as a transition, but I want to be sensitive about how I use that word, which means something very specific and important to a community of people," she wrote. "Maybe the best word to describe what I'm up to is evolution. I'm here to tell you that I'm evolving away from tennis, toward other things that are important to me."
Williams said she wanted to devote more time to her family and business interests. She has a 4-year-old daughter with Reddit co-founder Alexis Ohanian and a venture capital firm called Serena Ventures.
Williams is currently playing in Toronto at the National Bank Open, one of several hard-court tournaments scheduled in the buildup to the US Open, which begins play in New York on Aug. 29. Williams recorded her first victory of the season Monday, beating Nuria Parrizas-Diaz in straight sets.
The tennis star has played sparingly on the WTA Tour since retiring from a first-round match at Wimbledon in June 2021 with a torn hamstring. Her first appearance of the 2022 season came in June in the doubles event at Eastbourne. She then lost in the first round at the All England Club, where she fell in three sets to unseeded debutant Harmony Tan.
Williams is now gunning for one final Grand Slam at the US Open. With a win at Flushing Meadows, she would equal the great Margaret Court's record of 24 majors, although Court won nearly half of those titles before 1968 when the sport was still considered amateur.
Williams won her last Grand Slam singles title at the Australian Open in 2017.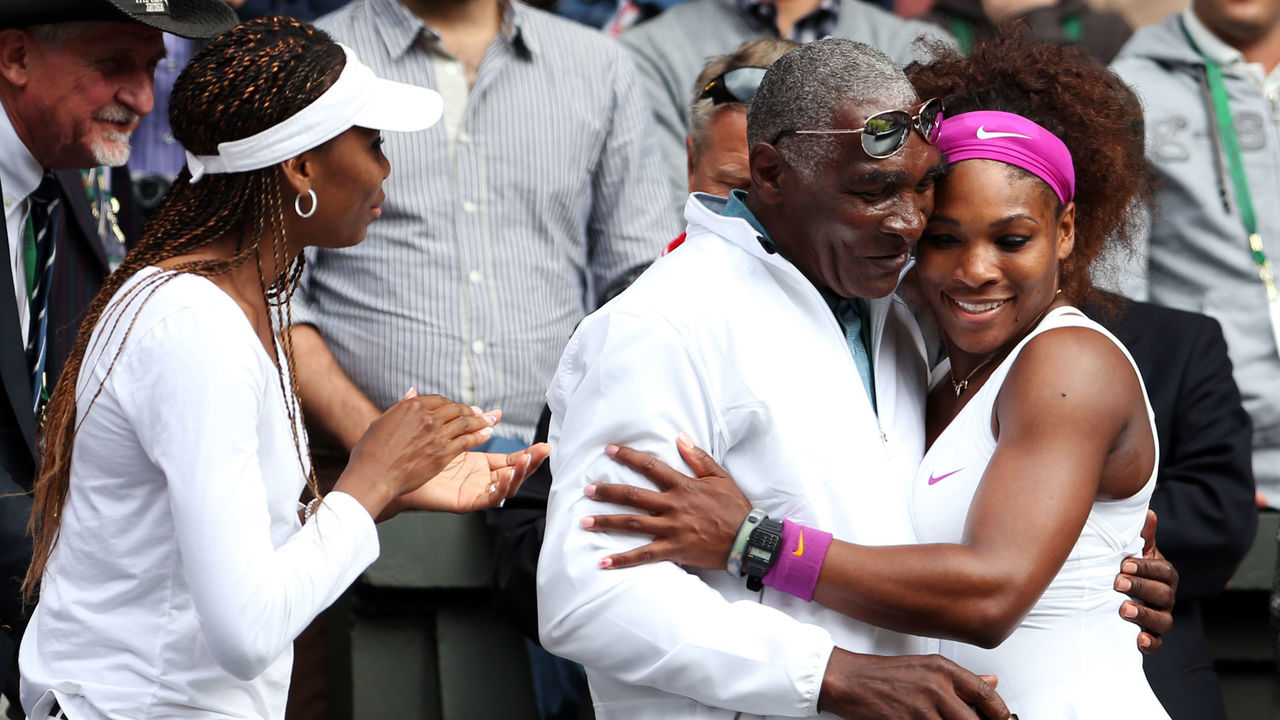 Her total haul on the singles circuit includes seven Australian Open titles, three French Open championships, seven victories at Wimbledon, and six U.S. Open titles. Williams won an additional 14 Grand Slam doubles events with older sister Venus Williams.
No one on the WTA Tour has won more prize money than Williams, who's earned nearly $100 million as of Monday. Her sister ranks second with just over $42 million in career earnings.
Williams - who turned pro in 1995 when she was just 14 - believes she should've won 30-plus Grand Slam titles by now. After giving birth to daughter Olympia, Williams lost in the finals at Wimbledon and the US Open in both 2018 and 2019.
She suffered numerous health scares over the years, including a pulmonary embolism and hematoma that kept her off the tour for 10 months between 2010 and 2011. She also required a cesarean section to give birth and later developed blood clots in her lungs while recovering in the hospital.
"I went from a C-section to a second pulmonary embolism to a Grand Slam final," Williams wrote. "I played while breastfeeding. I played through postpartum depression. But I didn't get there. Shoulda, woulda, coulda. I didn't show up the way I should have or could have. But I showed up 23 times, and that's fine. Actually it's extraordinary. But these days, if I have to choose between building my tennis resume and building my family, I choose the latter."