The Tampa Bay Rays will play in the World Series for the first time since 2008. General manager Erik Neander and the Rays front office put together an American League pennant-winning roster thanks to some shrewd trades and measured free-agent signings.
Here's how Tampa became the toast of the Junior Circuit despite having one of baseball's lowest payrolls.
Note: This is based on Tampa Bay's 28-man roster during the ALCS
| Method | Players |
| --- | --- |
| Homegrown | 7 |
| Free Agent | 5 |
| Trade | 15 |
| Rule 5 | 1 |
Homegrown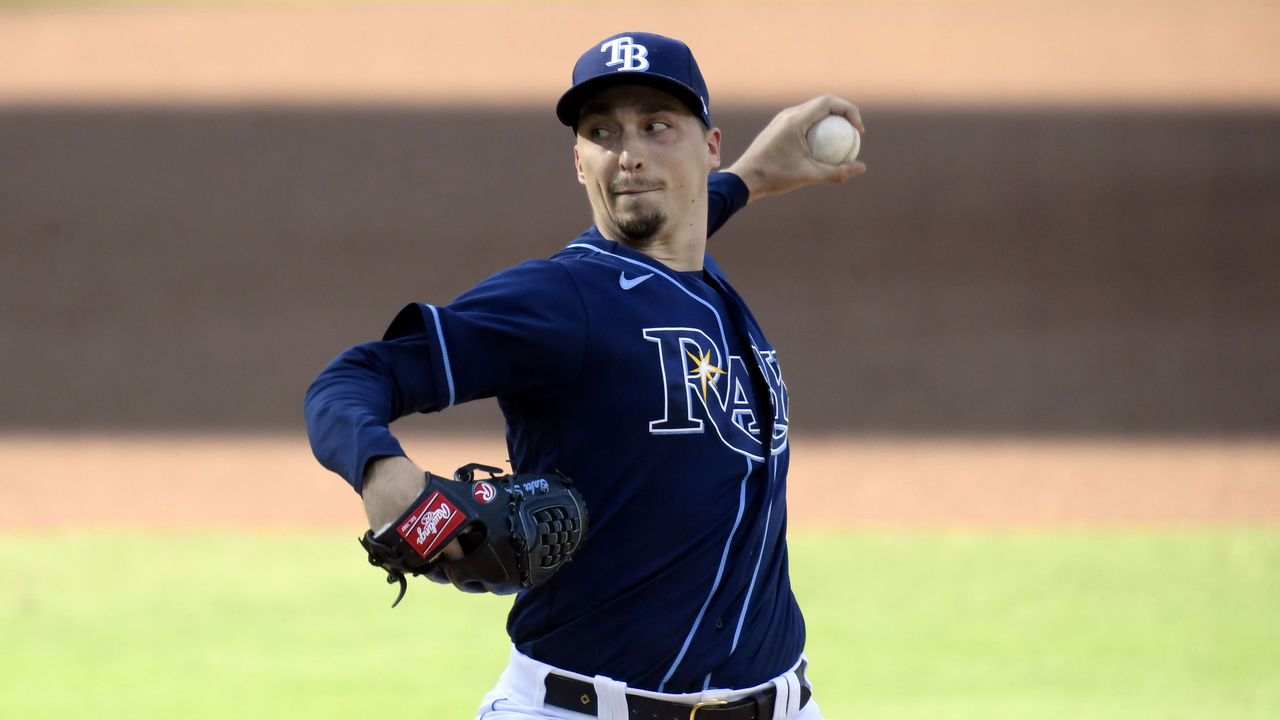 Kevin Kiermaier, OF (June 9, 2010): The team's longest-serving member was selected in the 31st round of the 2010 draft. The 30-year-old isn't a major threat with the bat but is the club's defensive leader. Kiermaier, who's won three Gold Gloves, finished with the best ultimate zone rating among center fielders in 2020, according to FanGraphs.
Blake Snell, LHP (June 6, 2011): The 2018 AL Cy Young winner was taken with the 52nd pick in 2011. Snell has enjoyed a tremendous start to his career through five seasons. He owns a 3.24 ERA with a 10.5 K/9 across 108 starts.
Jose Alvarado, LHP (March 13, 2012): Tampa Bay signed the burly reliever as an amateur free agent. The hard-throwing lefty has struck out 161 batters over 132 2/3 innings during his four-year career.
Diego Castillo, RHP (March 5, 2014): The 26-year-old joined the organization as an amateur free agent. Castillo authored a 1.66 ERA with four saves over 22 appearances this season and has been lights out during the playoffs.
Brandon Lowe, 2B (June 9, 2015): The 2019 All-Star second baseman turned into a 2020 MVP candidate after being selected in the third round of the 2015 draft. Lowe finished with the AL's sixth-best fWAR after accruing a .916 OPS with 14 home runs across 56 games during the shortened campaign.
Mike Brosseau, IF/OF (June 14, 2016): The ALDS hero signed with the club as an amateur free agent. The 26-year-old utility man played in 36 games, slashing .302/.378/.558 with 11 extra-base hits.
Josh Fleming, LHP (June 13, 2017): The rookie left-hander joined the Rays this season after being selected in the fifth round of the 2017 draft. He impressed with a 2.78 ERA over 32 1/3 innings.
Shane McClanahan, LHP (June 4, 2018): What does it feel like making your MLB debut in the playoffs? Just ask the 23-year-old after getting his first taste of the majors in October. McClanahan was taken in the first round (31st pick) in 2018.
Free agents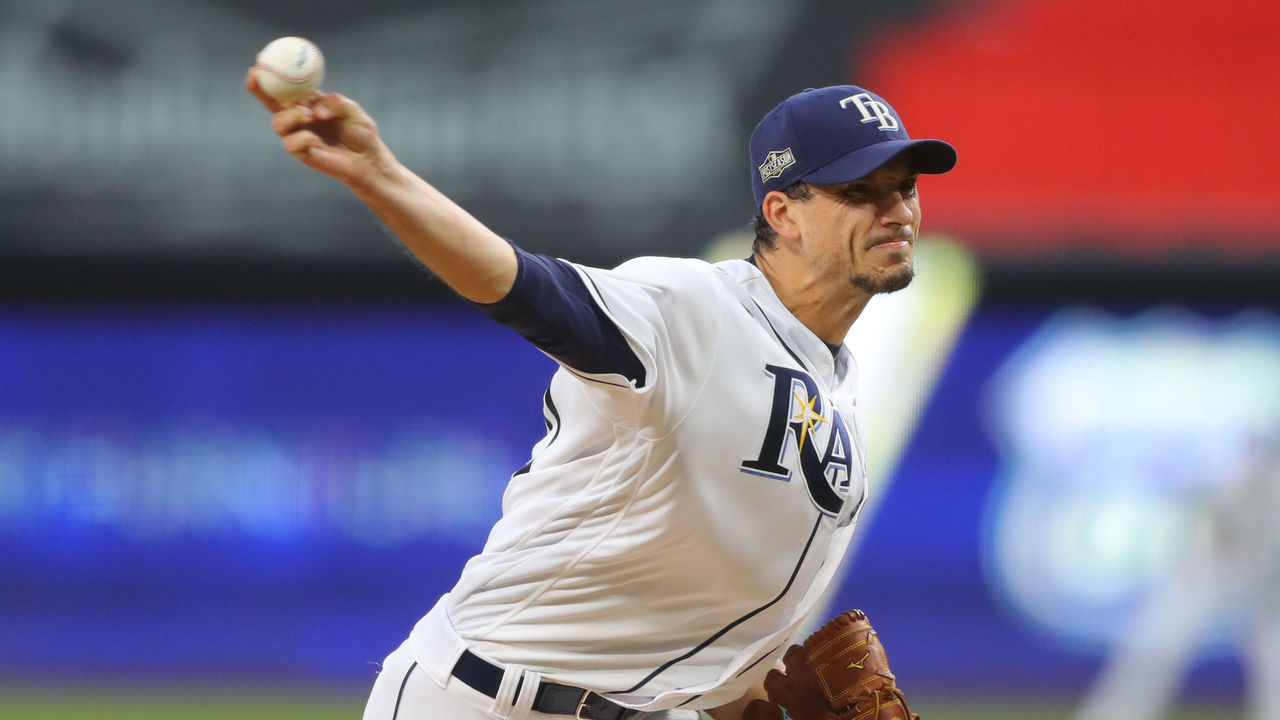 Charlie Morton, RHP (Dec. 21, 2018): Tampa Bay has received great value from the two-year, $30-million deal. The 36-year-old finished third in the 2019 AL Cy Young voting and authored the eighth-best fWAR among pitchers in the last two years.
Yoshi Tsutsugo, IF/OF (Dec. 16, 2019): The Japanese slugger signed on with the Rays via a two-year, $12-million deal. He struggled in his first season in the majors, batting .197 with eight round-trippers in 51 games after belting 255 homers overseas.
John Curtiss, RHP (Feb. 3, 2020): Curtiss had great success with the Rays after inking a minor-league contract. The 27-year-old put up a 1.80 ERA with a 0.96 WHIP over 25 innings.
Aaron Loup, LHP (Feb. 11, 2020): The veteran southpaw joined the team on a minor-league pact. He accrued a 2.52 ERA with a 0.84 WHIP in 24 appearances.
Trades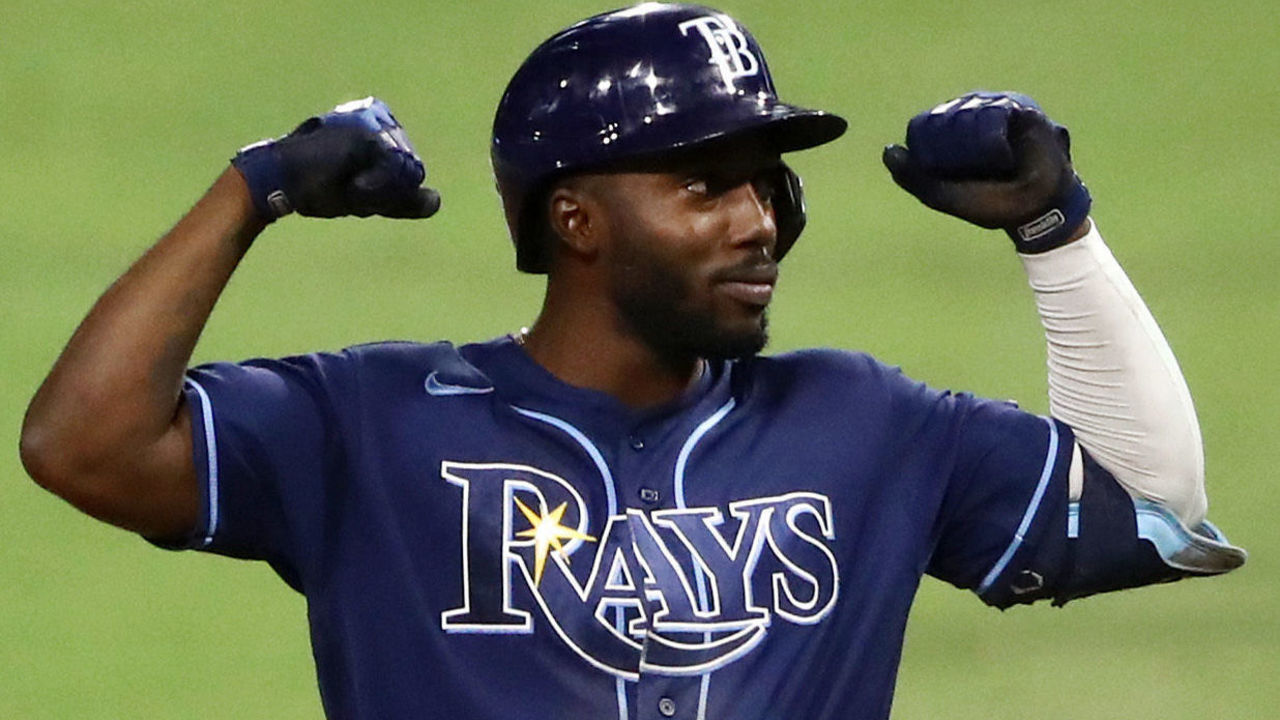 Willy Adames, SS (July 31, 2014): The 25-year-old joined the Rays as part of a three-team trade involving David Price and has cemented himself as Tampa's everyday shortstop. Since 2018, Adames ranks seventh in home runs and ninth in fWAR among AL shortstops.
Ryan Yarbrough, LHP (Jan. 11, 2017): The 28-year-old lefty was one of three players the Rays acquired from the Seattle Mariners for Drew Smyly. He's been a valuable jack-of-all-trades, posting a 3.94 ERA and 1.15 WHIP in 77 appearances (29 starts).
Joey Wendle, IF (Dec. 11, 2017): Wendle finished fourth in 2018 AL Rookie of the Year voting after the Rays grabbed him from the Oakland Athletics for catcher Jonah Heim. While his bat has been cold this postseason, he's excelled at the hot corner.
Ji-Man Choi, 1B/DH (June 10, 2018): Choi couldn't find a steady home in the bigs until Tampa picked him up from the Milwaukee Brewers for Brad Miller. The popular 29-year-old has 106 RBIs and an .820 OPS with the Rays.
Michael Perez, C (July 25, 2018): Perez came to Tampa from the Arizona Diamondbacks as part of a three-player trade involving pitcher Matt Andriese. He hasn't contributed much with the bat but has proven to be a capable defensive back-up and game caller.
Austin Meadows, OF, Tyler Glasnow, RHP (July 31, 2018): Meadows and Glasnow were added to the Rays from the Pirates in the Chris Archer deal, widely regarded as one of baseball's most lopsided trades. Meadows was an All-Star and received down-ballot MVP votes in 2019, while Glasnow is an elite starter.
Mike Zunino, C (Nov. 8, 2018): The powerful catcher was acquired from the Mariners as part of a five-player trade. He's only managed a 49 wRC+ since joining Tampa, but he's hit some pretty big homers during the 2020 playoffs.
Yandy Diaz, IF (Dec. 13, 2018): Diaz came from the Indians in a three-team swap that included Edwin Encarnacion and Carlos Santana. The 29-year-old has been excellent for the Rays, authoring a .365 OBP and 121 OPS+ in 113 games.
Aaron Slegers, RHP (March 30, 2019): The towering 6-foot-10 right-hander owns a 3.41 ERA and 0.90 WHIP since joining the Rays from the Pirates. He allowed just one homer throughout the entire 2020 campaign.
Pete Fairbanks, RHP (July 13, 2019): The hard-throwing Fairbanks came into his own this season after posting a dreadful 6.86 ERA and 5.07 FIP with the Rays and Texas Rangers in 2019. Fairbanks' 13.1 K/9 ranked fifth among AL relievers.
Nick Anderson, RHP (July 31, 2019): Anderson's acquisition from the Miami Marlins was another steal for the Rays. The 30-year-old right-hander has been one of baseball's top relievers since joining Tampa, authoring a 1.43 ERA, 1.50 FIP, and 16.0 K/9.
Hunter Renfroe, OF (Dec. 6, 2019): Renfroe had a down year for the Rays after landing him from the San Diego Padres in the Tommy Pham deal. While the powerful outfielder lowered his K% and upped his BB%, there were considerable drop-offs in batting average, isolated power, and slugging percentage. He's under club control until 2024, so there's plenty of time to turn things around.
Manuel Margot, OF (Feb. 8, 2020): The former top prospect was acquired from the Padres in the Emilio Pagan deal and fit nicely into Tampa's run-prevention system to deploy three natural center fielders in the outfield at any given time.
Randy Arozarena, OF (Jan. 9, 2020): The ALCS MVP may have been an afterthought in Tampa's January swap with the St. Louis Cardinals involving Jose Martinez, but he's done plenty to show why the Rays wanted him. Arozarena's .382/.433/.855 playoff slash line is accompanied by seven postseason homers, the most by a rookie in MLB history.
Rule 5 Draft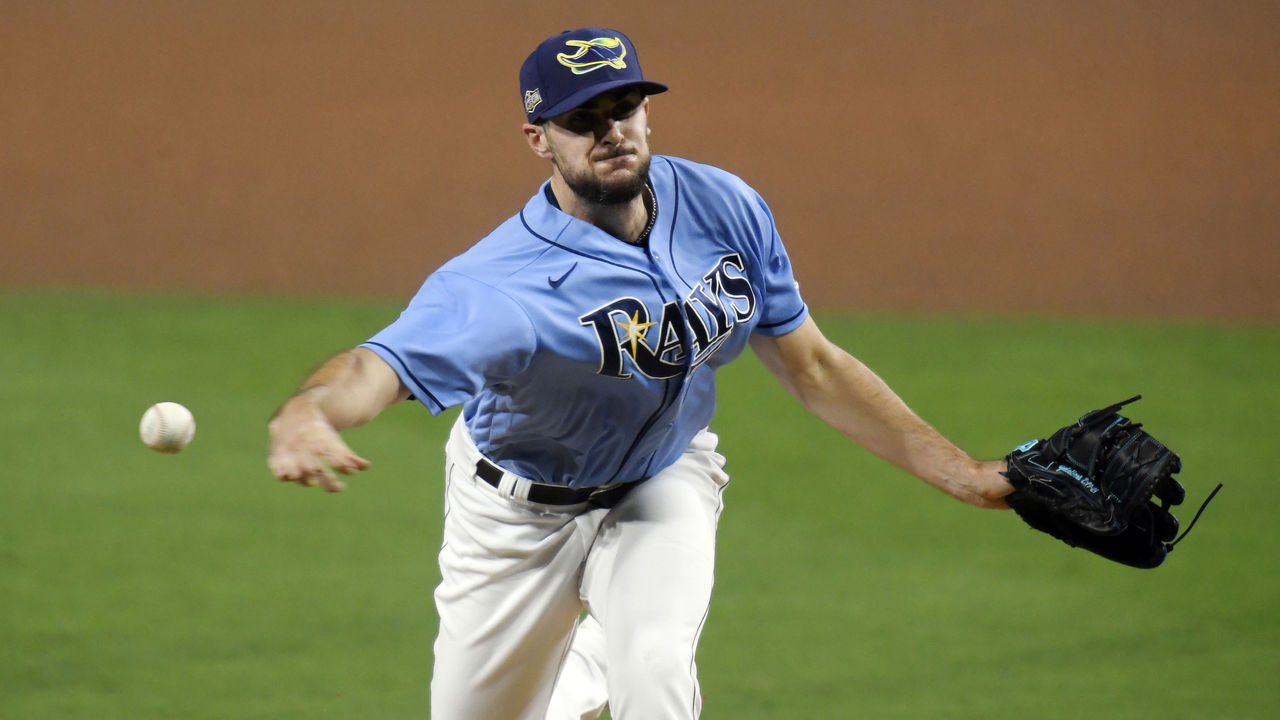 Ryan Thompson, RHP (Dec. 13, 2018): The 28-year-old made his MLB debut in 2020 after the Rays nabbed him from the Houston Astros in the Triple-A phase of the 2018 Rule 5 draft. The sidearmer struck out 23 in 26 1/3 innings.