How Charleston Hughes, Brandon Banks shook off NFL rejection to star up north
Brent Just, John E. Sokolowski / Getty Images
When Charleston Hughes tried out for the Detroit Lions in 2007, he thought he was the best linebacker at rookie camp, with one exception. Hughes remembers saying as much to that exception, his locker mate Joe Lobendahn, eyes darting around the room as he surveyed the competition. He was making more plays than everyone except Lobendahn, and he understood Detroit's defense and what it demanded of him. But the Lions didn't sign him, teaching Hughes a lesson: He needed to find a team that reciprocated his self-belief.
Brandon Banks' NFL stint lasted longer and excited people. In his breakout game with Washington in 2010, he gouged the Lions for a 96-yard kick-return score and 271 combined return yards, a top-20 figure in league history. During a lull at practice in 2011, he hurled back-to-back deep balls that nailed the same spot on the crossbar, convincing head coach Mike Shanahan to concoct a new play. Banks took a reverse pitch at midfield that Sunday and threw on the move to Santana Moss, burning the New England Patriots for a 49-yard touchdown as Tom Brady watched.
"I had the best quarterback completion rate that day," Banks recently told theScore.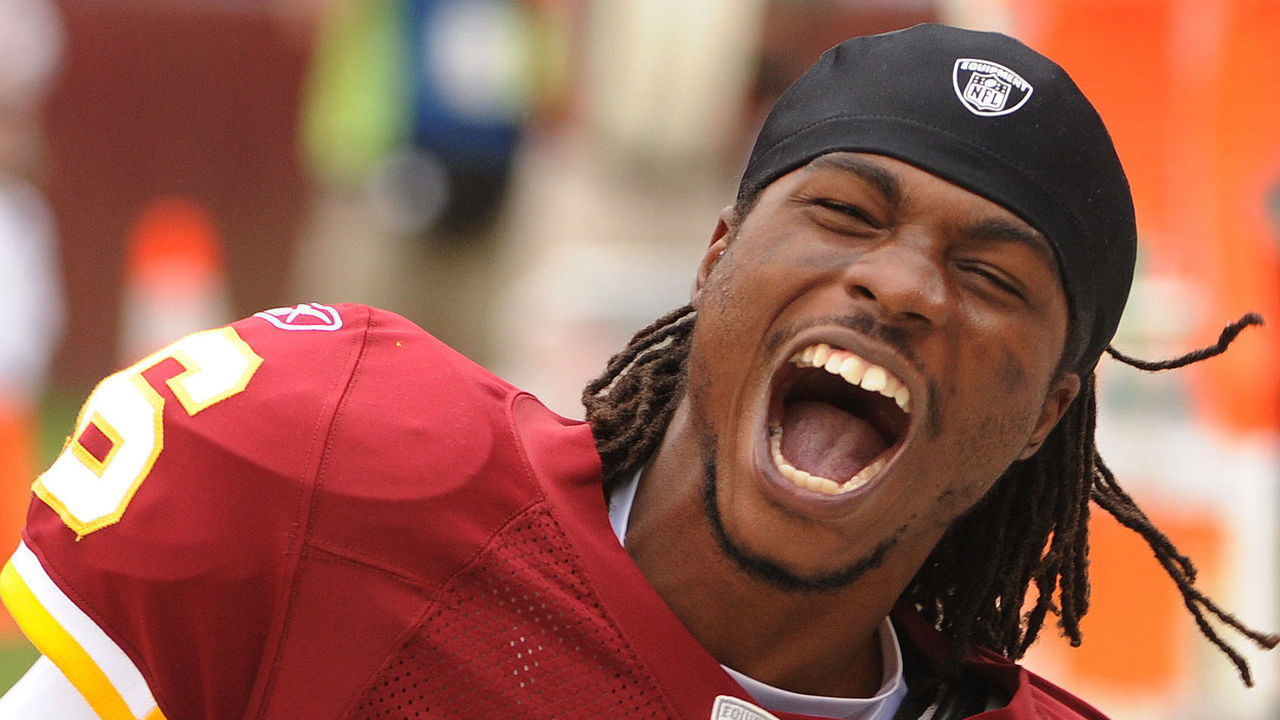 Hughes and Banks took different routes to the same unexpected end point. Banks' grandfather Alvin was a hometown football legend in North Carolina. Guided by his example, Banks dunked in high school basketball at 5-foot-7, ran the 100m dash in 10.42 seconds, and leveraged his explosiveness on the gridiron to become a 1,000-yard receiver at Kansas State. Hughes, a latecomer to the sport, played his college ball at Northwood University as the only defensive starter from his Michigan high school not to be recruited to Division I.
Their stories intersected in Canada, where Banks and Hughes are two of the Canadian Football League's most candid personalities and respected veterans, perpetual difference-makers who entered the 2021 season slotted first and 11th, respectively, in TSN's annual CFL player rankings. Banks, 33, was the CFL's Most Outstanding Player in 2019. There's a chance that Hughes, 37 and the league's five-time sack leader, will hang around long enough to challenge for the record.
Their teams meet Monday in the annual Canadian Thanksgiving clash. Banks is out with hurt ribs, but his Hamilton Tiger-Cats (4-4) host Hughes and the Toronto Argonauts (5-3) in a battle for regional bragging rights and first place in the East Division. Both players have started the season quietly: Hughes has two sacks, and Banks hasn't scored yet. But they remain marquee names in their second football home, the professional safety net Hughes learned of as a college junior when a Northwood teammate headed north after his NFL dream faltered.
"I didn't even know there were teams in Canada," Hughes said.
Cast off by the NFL, Hughes planned to retire if he couldn't hack it in the three-down game. But his performance at the Lions tryout gave him an edge. Impressed by his 4.5-second 40-yard dash, a Calgary Stampeders scout in attendance urged his club to sign Hughes and try him at defensive end. The CFL features fewer behemoth offensive linemen than the NFL, and Hughes' quickness at 245 pounds can be a game-changer. Twice a Grey Cup champion, he's within 25 sacks of the career record (157) that former Ticats defensive end Grover Covington established three decades ago.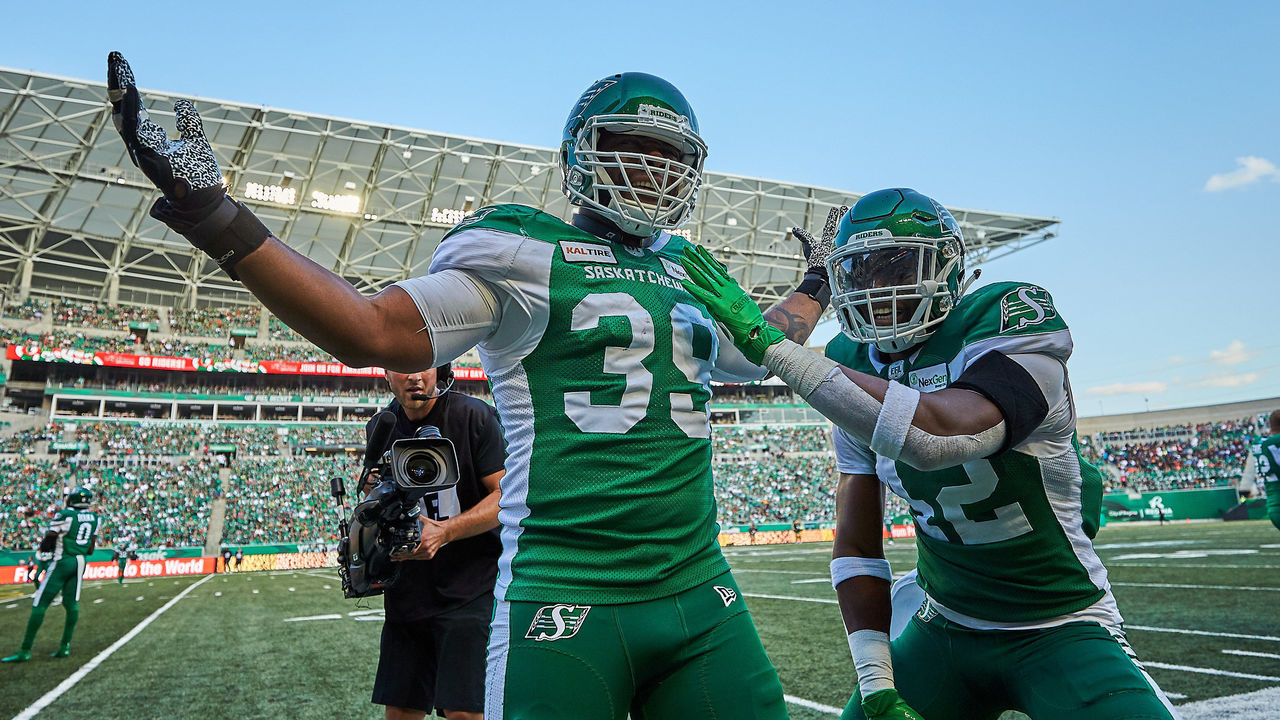 Hughes has an eclectic biography. He was supposed to be named Charlton - as in Heston - but the hospital misspelled his mother's dictation. He used to manage a Calgary steakhouse. He's raising funds to found an Indigenous youth football team in Saskatchewan, where he played two seasons for the Roughriders before joining Toronto last offseason. Teammates have praised his thoughtfulness on the defensive line - the angles he takes, his understanding of when to deploy which moves - but Hughes said the role suits him because it allows him to play freely.
"At linebacker, you've got to do a lot of thinking. You've got to do a lot of adjusting. You've got to do a lot of putting people in the right places," Hughes said. At defensive end, he said, "all I've got to do is go, go, go, go, go."
That ought to be Banks' motto. He and John Wall, a close childhood friend, both arrived in Washington in 2010, Wall as the NBA's No. 1 draft pick and Banks as the smallest man on an NFL roster. At 155 pounds, The Washington Post observed, Banks was literally half the size of 282 other players in the league. Over three seasons as a Washington depth receiver, Banks threw for one more touchdown than he ever caught. But he was the NFL's fourth-leading returner during that span, trailing only Leon Washington, Josh Cribbs, and Stefan Logan.
Banks was inactive for his only NFL playoff game, a 2012 wild-card loss to the Seattle Seahawks. When Washington let him walk the next season, he signed with Hamilton, unlocking his best football self. In the NFL, touchbacks, fair catches, and the fourth down limit kick and punt returns. But on vast Canadian fields, Banks is too fast to be corralled. No CFL player has returned as many missed field goals (five) for touchdowns. Following a coaching change in 2017, he became the Ticats' go-to receiver. Within two years, he led the league in catches, receiving yards, and TDs.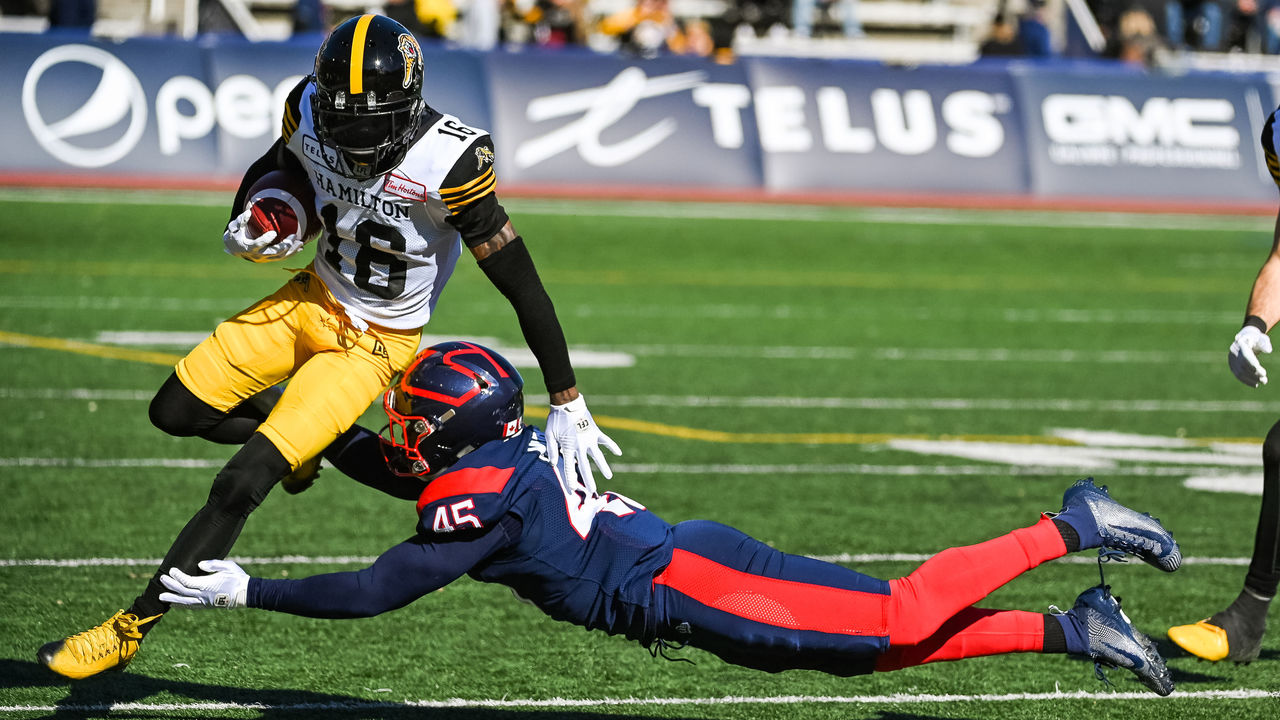 Banks and Hughes were teammates for a few hours in 2018 when Hamilton rerouted Hughes from Calgary to Saskatchewan in back-to-back offseason trades. But even without playing together or matching up positionally, they've seen enough over the years to marvel at each other's gifts. (This season especially: The Thanksgiving game is the third of four Argos-Ticats matchups in 2021.)
"Anytime he has the ball in his hands - on any given play on the field - you've got the potential to score a touchdown," Hughes said of Banks. "When you've got a player like that, he's a threat."
Banks, for his part, had hoped to see the Ticats make Hughes a permanent addition.
"A guy that's savvy with his talent - man, you can't ask for nothing else from a defensive end. I wish he was still on our team," he said. "But you know how the business is."
In 2020, COVID-19 nixed the CFL season, and Hughes floated a cheeky hypothetical on Saskatchewan radio. If he were in the NFL, Hughes said, only Khalil Mack and Von Miller would wreak as much havoc in the pass rush. Early in his career, after that Detroit tryout, he took another crack at the league, sticking with the Philadelphia Eagles until the end of training camp in 2009. He eventually decided he was content with his path - not to mention the chance to best Covington's sack mark.
"I've been thinking about it the last three years," Hughes said. "That's probably one of my ending goals: to hunt this record down as much as I can."
Banks, meanwhile, is in Grey Cup-or-bust mode. Hamilton has reached three CFL title games with him on the roster but lost all of them, most recently in 2019 and most painfully in 2014. Trailing Calgary 20-16 in the last minute of that year's final, Banks fielded a punt on the bounce and scampered 90 yards to the end zone. But a teammate's illegal block negated the go-ahead score.
"Just know: If I already won a title, I wouldn't still be playing. I'd be retired somewhere," Banks said. "I'm just so, so desperate to win a Grey Cup. If they named a price, I'd probably pay for one."
Instead, he keeps going to work. Banks made headlines earlier this season for showing up at the Ticats' practice facility not knowing players had the day off. That Hughes hasn't retired yet exhibits his commitment to the grind. Only three CFLers - a punter, a long snapper, and Hamilton offensive tackle Chris Van Zeyl - are older than him. For perspective, consider that Lobendahn, Hughes' rookie locker mate with the Lions, last played nine years ago for Saskatchewan.
When the CFL was dormant in 2020, a bored Hughes started a podcast with Johann Lozinski, a friend from Saskatchewan. They enlisted a range of celebrity guests - comedians, politicians, retired hockey players, Banks - to regale the audience with stories about their lives. Hughes and Lozinski named the show "Better with Age," the idea being that everything improves over time.
"You've got wine. You've got whiskey. You've got leather. You've got cheese," Hughes said. "And then you've got my football game. It gets better with age."
Nick Faris is a features writer at theScore.
Comments
✕
How Charleston Hughes, Brandon Banks shook off NFL rejection to star up north
  Got something to say? Leave a comment below!