NFL award rankings: Rodgers edges Brady for MVP, Burrow makes statement
Elite players and coaches made their respective cases for the NFL's top individual awards in another exciting and action-packed campaign.
Here's a look at the top five candidates for the main honors at the end of the league's first 17-game regular season.
Coach of the Year
5. Zac Taylor, Bengals
Few thought that Taylor - who was on the hot seat before the season started - could lead the Cincinnati Bengals to double-digit wins and the division title.
4. Kliff Kingsbury, Cardinals
The Arizona Cardinals' offense lost steam in the second half of the season but the team's still one of the most balanced in the NFL. Kingsbury's squad enters the playoffs ranked 11th in scoring on both sides of the ball.
3. Bill Belichick, Patriots
The New England Patriots had two painful losses in December that hurt their chances of winning the AFC East, but Belichick still deserves a ton of credit for guiding them to the playoffs after posting a losing record last season.
2. Matt LaFleur, Packers
It's easy to understand why LaFleur is the betting favorite for this award: The Green Bay Packers earned the NFC's No. 1 seed and finished the season playing the league's best football.
1. Mike Vrabel, Titans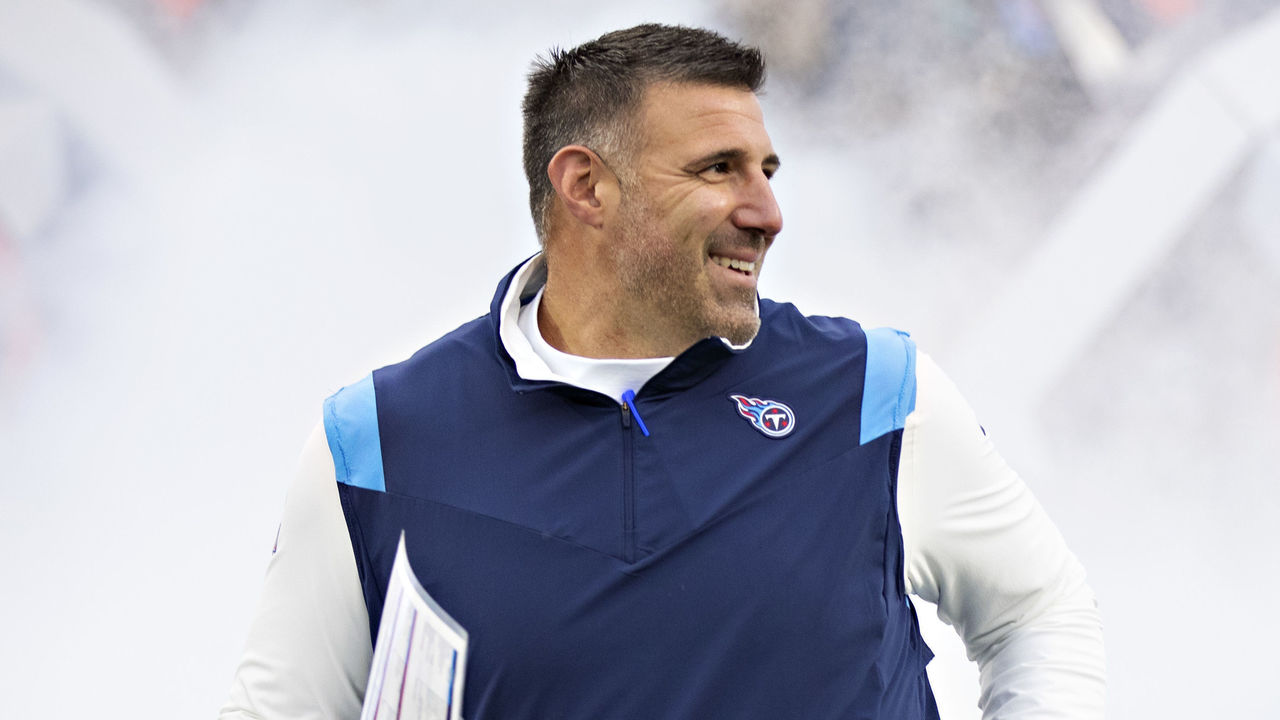 Yes, LaFleur has the Packers as Super Bowl favorites, but no coach overcame as much adversity as Vrabel. Injuries sidelined several Tennessee Titans starters - including Derrick Henry - and forced the team to play an NFL-record 88 players throughout the season. Somehow, Tennessee still clinched the AFC's No. 1 seed.
Comeback Player of the Year
5. Derwin James, Chargers
Los Angeles Chargers fans know how badly the team missed James after a meniscus injury prevented him from playing in 2020. The standout safety finished this season with 118 tackles, two sacks, three forced fumbles, and two interceptions.
4. Deebo Samuel, 49ers
Injuries limited Samuel to only seven appearances last season, but the wide receiver bounced back in style this campaign. Samuel enjoyed a career year as a receiver while being a big part of the San Francisco 49ers' running game.
3. Nick Bosa, 49ers
Bosa didn't miss a beat after suffering a torn ACL last season. The star pass-rusher played in every game this campaign and earned his second Pro Bowl berth after amassing 52 tackles, 15.5 sacks, and four forced fumbles.
2. Dak Prescott, Cowboys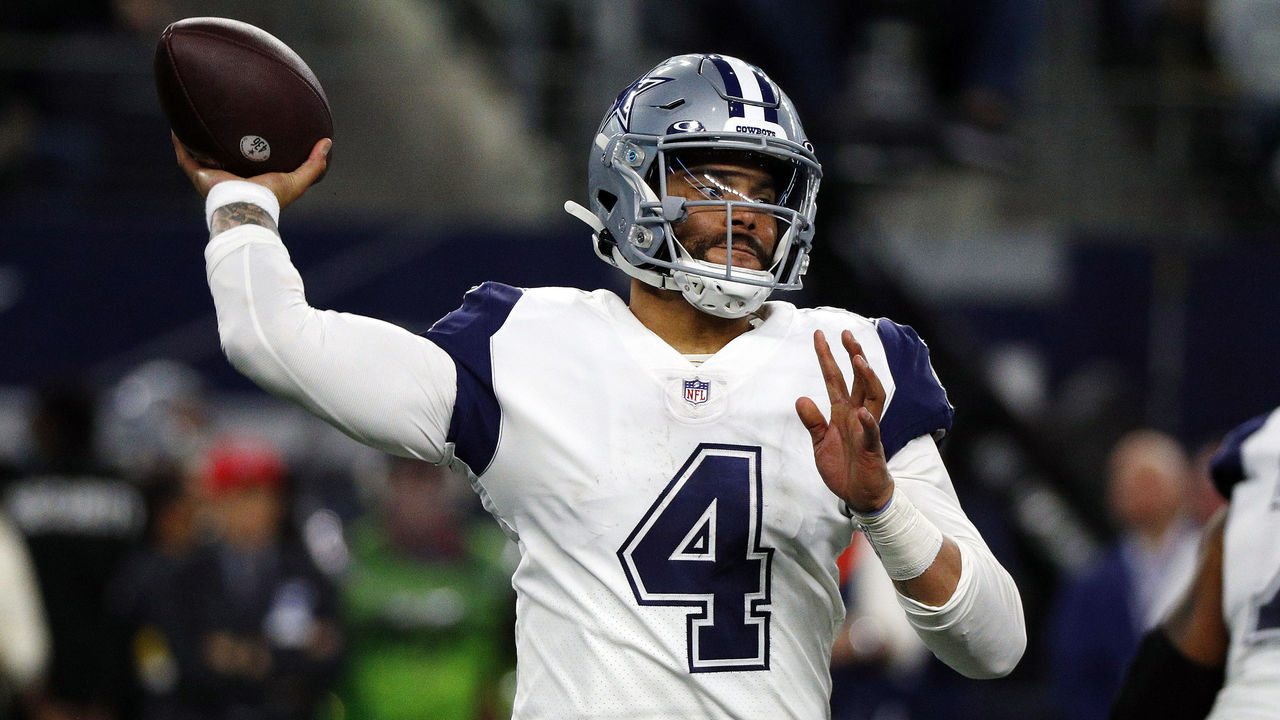 After suffering a terrible ankle injury in 2020, Prescott threw a career-high 37 touchdown passes to help the Dallas Cowboys win the NFC East. While Prescott lacked consistency, his remarkable comeback will be remembered for a long time.
1. Joe Burrow, Bengals
This award was Prescott's to lose for months, but Burrow's late-season surge was key in determining the final rankings. The Bengals signal-caller suffered a torn ACL and MCL in 2020 but returned in top form. He led all quarterbacks in completion percentage and yards per attempt to guide Cincy to its first division title since 2015 - even though he has an inferior supporting cast to Prescott's.
Offensive Rookie of the Year
5. Kyle Pitts, Falcons
While the Atlanta Falcons didn't plan on Pitts scoring just one touchdown, his explosiveness sure left fans excited. The fourth overall pick, who became only the second rookie tight end to top 1,000 yards, led his position with 15.1 yards per reception.
4. Najee Harris, Steelers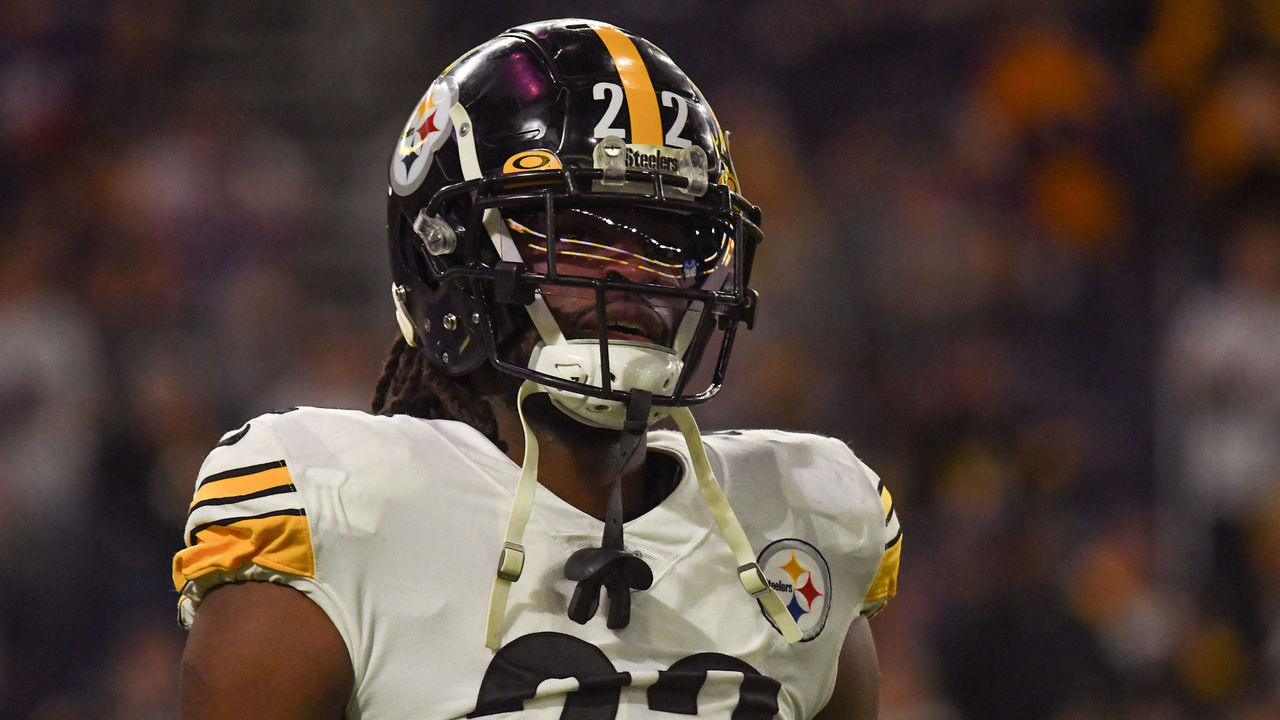 It's hard to imagine how the Pittsburgh Steelers would've fared without Harris, who led the NFL with 381 touches. The running back put up impressive numbers despite lacking big plays and being surrounded by a subpar offensive line. His 1,667 scrimmage yards led all rookies by a significant margin and ranked fourth among all players.
3. Jaylen Waddle, Dolphins
Forget rookies - Waddle was one of the league's most reliable pass-catchers, with his 59 receiving first downs good for 10th in the NFL. The sixth overall pick also set a single-season rookie record with 104 catches.
2. Mac Jones, Patriots
Jones was the fifth quarterback drafted in 2021, but there's no debate that he performed the best. The Alabama product was a perfect fit in New England, offering exactly what the Patriots needed to win 10 games and return to the postseason.
1. Ja'Marr Chase, Bengals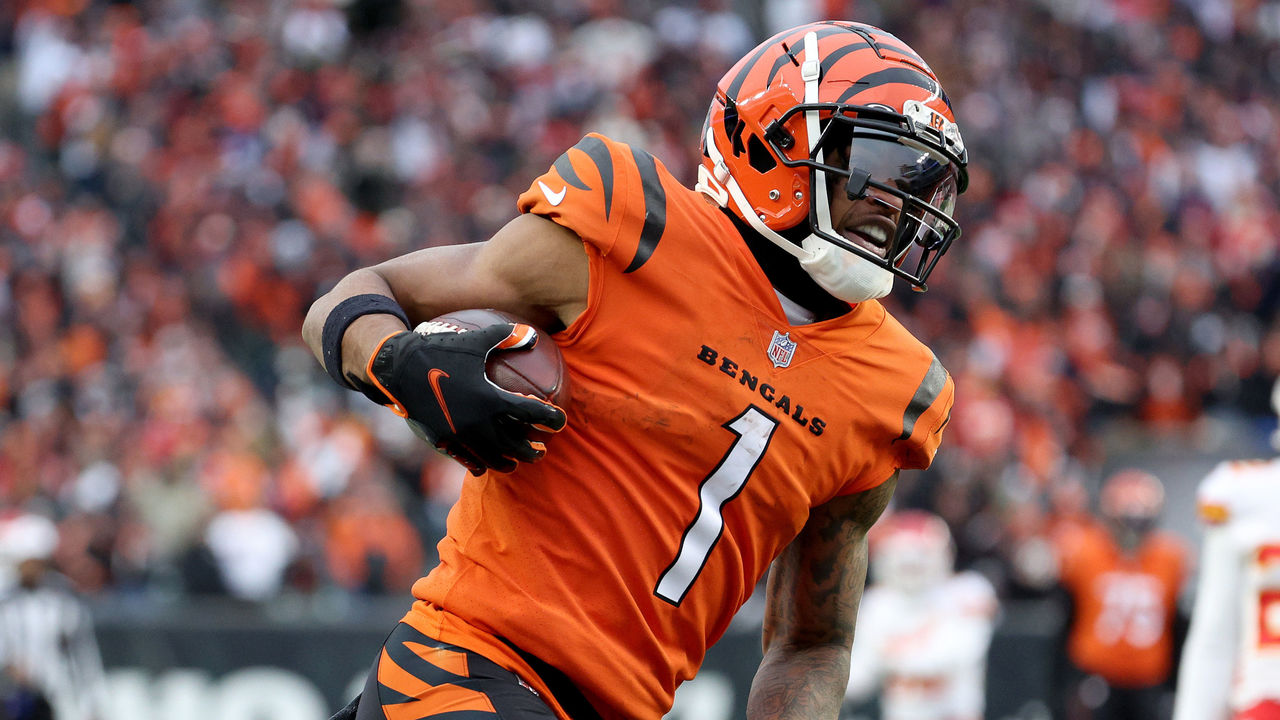 Jones was a serious contender for this award until Chase's 266-yard, three-touchdown outing against the Kansas City Chiefs. The Bengals wideout not only enjoyed a historic campaign, but he was also among football's most electric players, averaging 18 yards per catch.
Defensive Rookie of the Year
5. Odafe Oweh, Ravens
Oweh was scalding hot during the season's first five weeks (three sacks, two forced fumbles). Although the first-round linebacker didn't maintain that form throughout the campaign, the Baltimore Ravens know they have a very promising defender for the foreseeable future.
4. Nick Bolton, Chiefs
Bolton boosted his DROY resume after posting a strong Week 18 performance that included a clutch 86-yard touchdown. The second-round linebacker also led all first-year players with 112 tackles.
3. Jevon Holland, Dolphins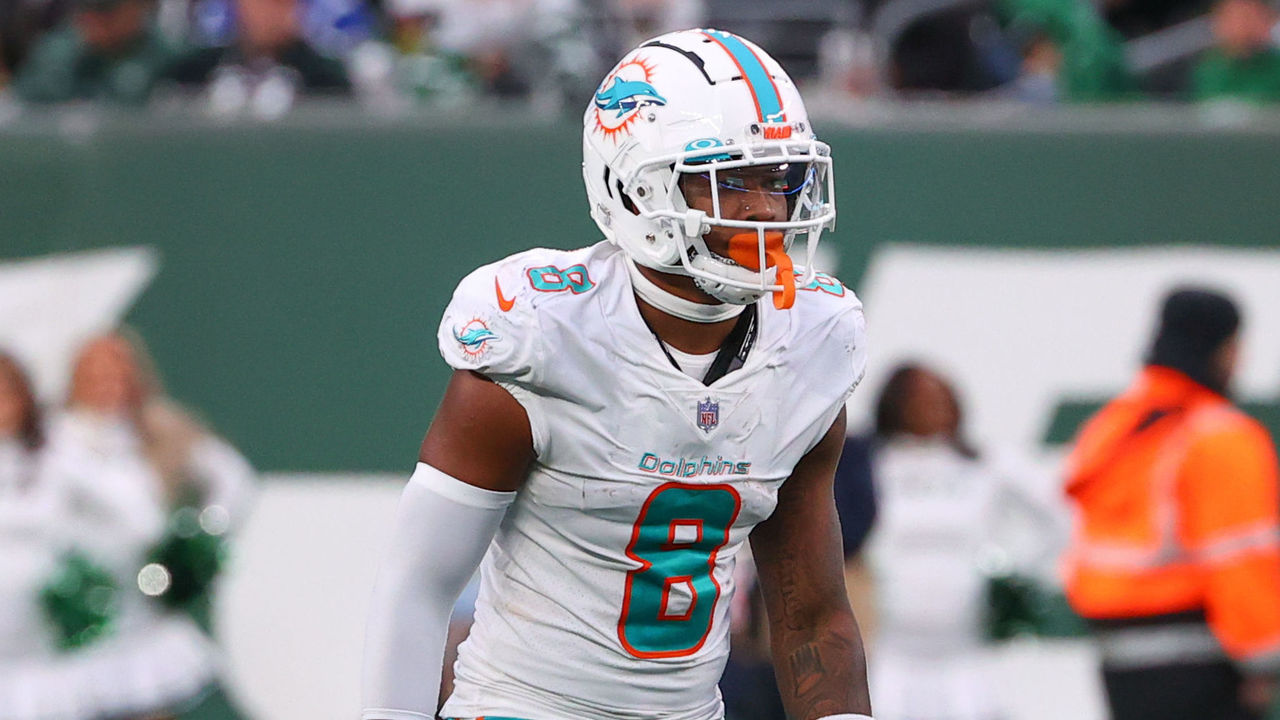 The Miami Dolphins had two standout rookie defenders in Holland and Jaelan Phillips, but we went with the former due to his stronger play in the season's final stretch. Holland played like a veteran and did a little bit of everything, amassing 69 tackles, 2.5 sacks, and two interceptions.
2. Patrick Surtain II, Broncos
There's a reason why the Denver Broncos weren't afraid of lining up Surtain against their opponents' top wideouts. The first-round corner allowed a 61.3 passer rating while in coverage, and his four interceptions topped all rookies.
1. Micah Parsons, Cowboys
Are we sure Parsons hasn't been in the league for years? The first-round linebacker torched his opponents and constantly made game-changing plays for Dallas. Despite missing one game, he ran away with the Defensive Rookie of the Year honor after notching 30 quarterback hits, 20 tackles for loss, and 13 sacks.
Offensive Player of the Year
5. Tom Brady, Buccaneers
We'll get to Brady again when discussing MVP candidates, but it's also hard to ignore him as one of the NFL's most outstanding offensive players. In his 22nd season, the 44-year-old led all quarterbacks in pass attempts (719), completions (485), passing yards (5,316), and touchdowns (43).
4. Aaron Rodgers, Packers
Rodgers is also in MVP contention and was the league's most effective passer, even though his production wasn't as impressive as Brady's. The Packers quarterback topped the league in passer rating (111.9) and Total QBR (68.8) while notching 40 touchdowns, including three rushing.
3. Deebo Samuel, 49ers
Is there anything Samuel can't do? San Francisco used the stud wide receiver in the running game, and the result was exceptional. Samuel averaged a league-high 18.2 yards per catch and 6.2 yards per rushing attempt on 59 carries. Overall, he had 1,770 scrimmage yards, good for third in the NFL.
2. Cooper Kupp, Rams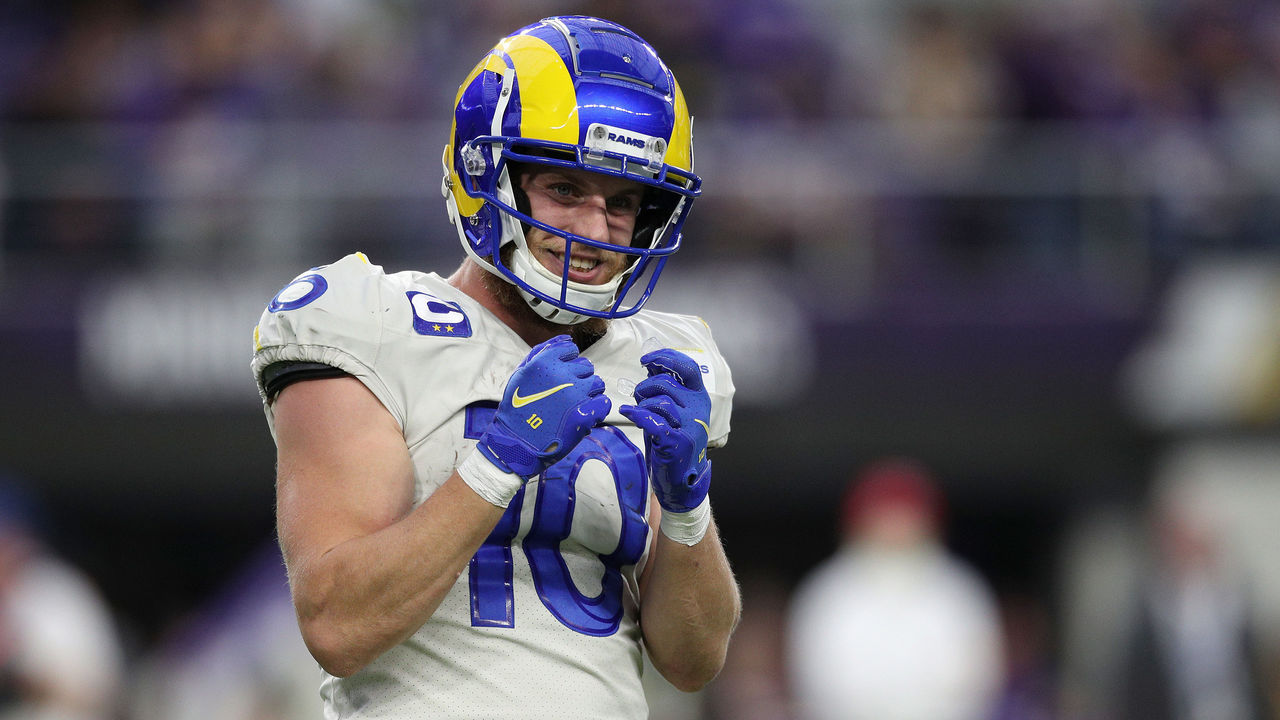 Kupp was the NFL's best receiver, and it wasn't close. He became only the fourth player in the Super Bowl era to finish the season with the receiving triple crown, leading his position with 145 catches, 1,947 yards, and 16 touchdowns.
1. Jonathan Taylor, Colts
In almost any other year, Kupp would've run away with this award. However, Taylor was even more impressive - he was the only player to top 2,000 scrimmage yards and 20 total touchdowns. No other offensive player was as outstanding as him.
Defensive Player of the Year
5. Robert Quinn, Bears
Quinn might've been the most underrated edge rusher in the NFL this season. The veteran defender was a sack machine: He registered at least 0.5 sack in the season's final nine games to end the campaign with an NFC-high 18.5.
4. Aaron Donald, Rams
Donald set the bar extremely high, but the three-time Defensive Player of the Year once again made the extraordinary look ordinary. He led all interior defensive linemen with 12.5 sacks and 19 tackles for loss despite facing more double teams than any other player.
3. Micah Parsons, Cowboys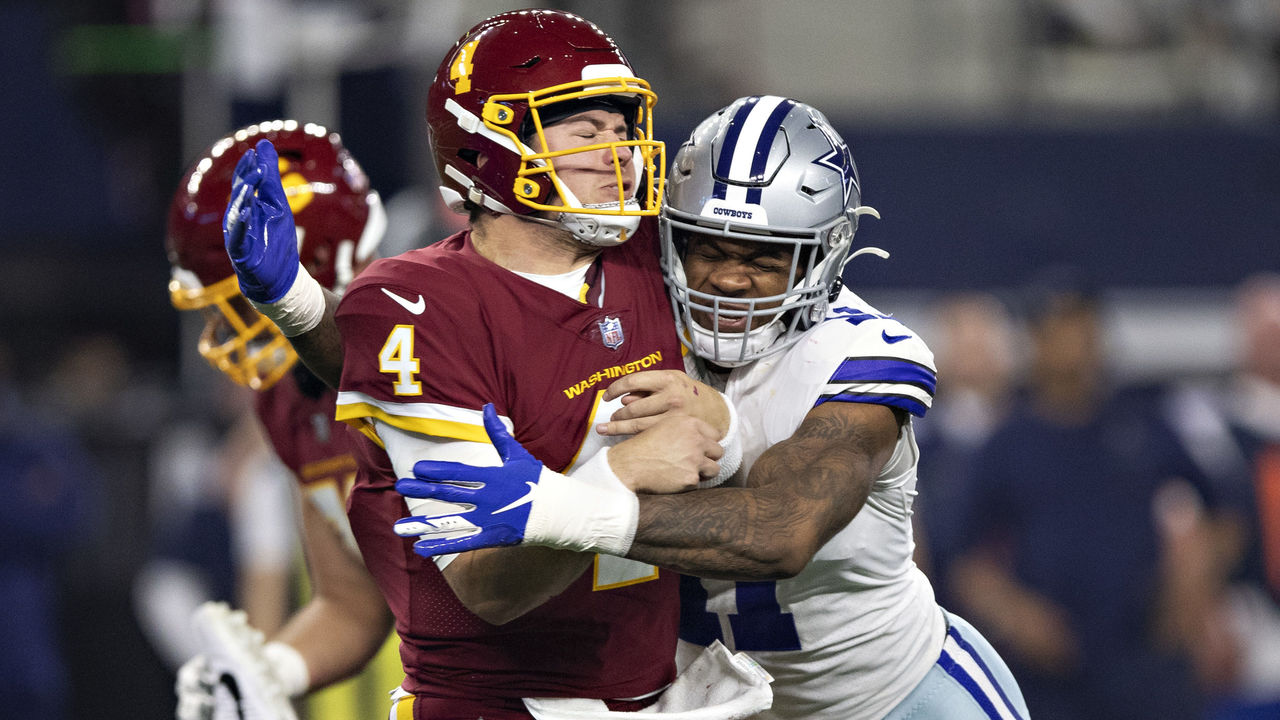 Parsons' season went beyond a sensational rookie campaign - he was one of football's most dominant players. Prior to missing the season finale, the Penn State product ranked first in the NFL in tackles for loss, sixth in sacks, and third in quarterback hits.
2. Myles Garrett, Browns
Don't let the Cleveland Browns' disappointing campaign fool you: Garrett was again among the most dominant defenders and one of the main reasons Cleveland even had eight wins. The star defensive end set career highs with 51 tackles and 16 sacks and scored his first touchdown on a fumble recovery.
1. T.J. Watt, Steelers
No one should be arguing about this one: Watt tied an all-time single-season record with 22.5 sacks despite missing two games and also topped the NFL with 21 tackles for loss. The star edge rusher made big-time plays week after week and was the main reason Pittsburgh made the playoffs.
MVP
5. Jonathan Taylor, Colts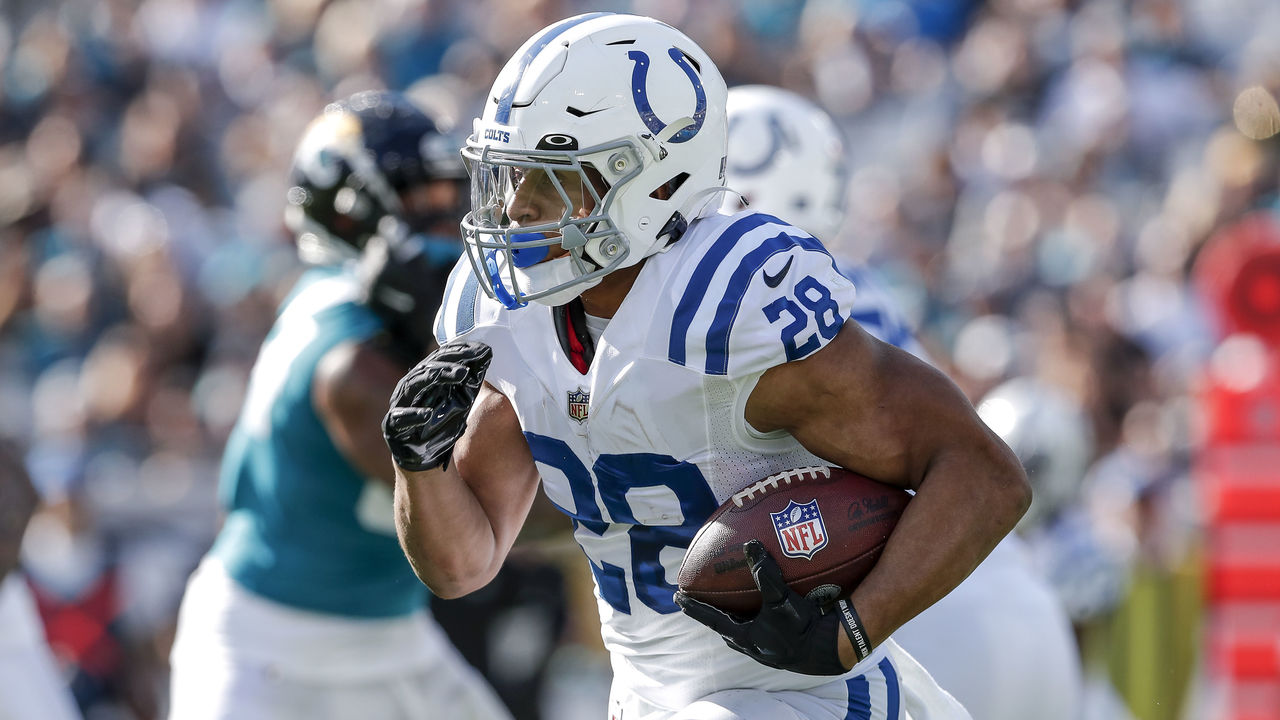 From a production standpoint, Taylor was the league's most outstanding player. He helped Indy overcome its limitations in the passing game by leading the league in every meaningful rushing category. However, the Colts missing the playoffs was a big blow to his MVP case.
4. Cooper Kupp, Rams
Matthew Stafford was the Los Angeles Rams' MVP for most of the season until late-season struggles allowed Kupp's absurd consistency to shine through. No receiver has ever won the MVP award but Kupp - the league's top pass-catcher - at least comes close.
3. Joe Burrow, Bengals
Burrow seemed a long shot for MVP until he elevated his game toward the end of the season, becoming one of the league's hottest quarterbacks. He passed for 11 touchdowns and no interceptions from Weeks 14-17, helping Cincy clinch the AFC North title.
2. Tom Brady, Buccaneers
You actually have to watch it to believe it. At age 44, Brady led the NFL in most quarterback statistical categories and posted a 13-4 record while helping the Tampa Bay Buccaneers win their first division title since 2007. The GOAT, whose five game-winning drives rank second, has enjoyed back-to-back campaigns with at least 40 touchdown passes for the first time in his career.
1. Aaron Rodgers, Packers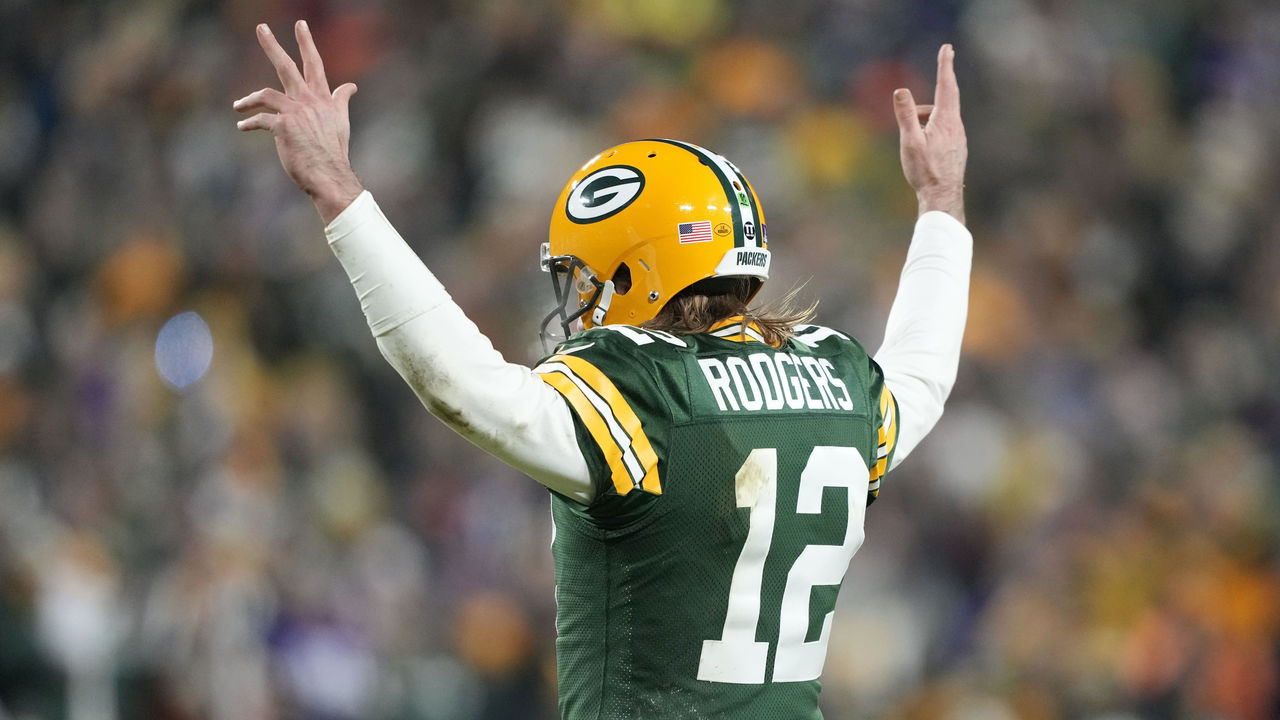 The Packers finishing ahead of the Bucs in the NFC and Rodgers essentially playing mistake-free football are the biggest reasons why he tops the MVP race. Rodgers, who threw one interception since Oct. 17, is the NFL's most effective passer. His 0.257 EPA/play ranks significantly ahead of Brady's 0.217. Rodgers is the best player on the best team - that's why he deserves to be the first player to win back-to-back MVPs since Peyton Manning (2008-09).
Comments
✕
NFL award rankings: Rodgers edges Brady for MVP, Burrow makes statement
  Got something to say? Leave a comment below!