NHL Power Rankings: Each team's biggest surprise
National Hockey League / Getty
This is the fourth edition of theScore's NHL Power Rankings for the 2022-23 campaign. Check back for updated rankings every other Monday during the regular season.
In this version, we look at the biggest surprise for each team so far this season.
1. Boston Bruins (20-3-0)
Previous rank: 1
Historic early-season dominance. We knew the Bruins would be competitive, just as they've been for years with this core. But nobody expected Boston would be this much of a juggernaut, especially without Brad Marchand and Charlie McAvoy for two and four weeks to start the campaign, respectively. Few people, if any, predicted the Bruins would still be riding an NHL-record 14-game home win streak to begin the season, either.
2. New Jersey Devils (20-4-1)
Previous rank: 2
Possession gods. Forget demons - the Devils have been downright deities when it's come to driving play this season. Expectations for New Jersey were tempered heading into the fall, but this team has obliterated them in the early going. On a per 60-minute basis at five-on-five, the Devils lead in the league in expected goals for, expected goals against, high-danger scoring chances for, and high-danger scoring chances against. In other words, they've been completely dominant at both ends of the ice.
3. Tampa Bay Lightning (15-8-1)
Previous rank: 7
PP1 QB. It's far from unexpected to see Victor Hedman and Mikhail Sergachev produce great results while playing over 24 minutes per night. What has come as a surprise is Sergachev replacing Hedman on the top power-play unit. Sergachev has more power-play points (12) than Hedman has overall (10) through 24 games. The swap has been working well, with the Lightning's power play clicking at an impressive 29%.
4. Toronto Maple Leafs (15-5-6)
Previous rank: 8
Goaltending. There was no bigger concern for the Maple Leafs entering the season than the state of the crease. Those questions have subsided as the duo of Matt Murray and Ilya Samsonov have both posted save percentages above .920 through the beginning of December. Injuries remain a potential issue - each netminder has missed extended time - but both of Kyle Dubas' acquisitions have performed when they've been available.
5. Seattle Kraken (15-6-3)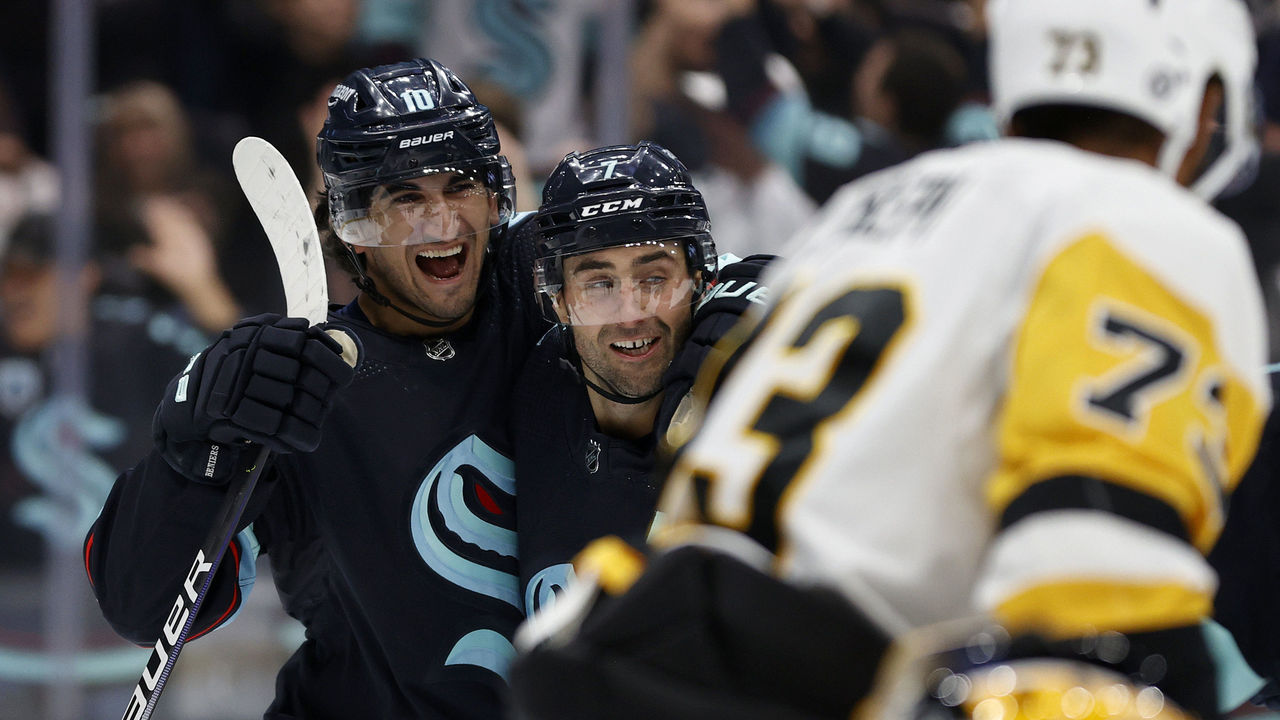 Previous rank: 10
Five-on-five production. During the Kraken's largely forgettable inaugural campaign, they potted the fifth-least goals (152) at five-on-five. They've already got 59 through the first two months of the 2022-23 season, tying them for the fourth most in the league. Hockey has been far more exciting in the Emerald City lately.
6. Vegas Golden Knights (18-7-1)
Previous rank: 3
Chandler Stephenson. The versatile forward's status as a fixture on the Golden Knights' top line and No. 1 power-play unit wasn't always in the cards. Stephenson - who also kills penalties and can play all three positions up front - has cooled off lately, but he still ranks third on the club in assists and sits tied for second in points this season.
7. Carolina Hurricanes (14-6-5)
Previous rank: 9
Pyotr Kochetkov. Another Frederik Andersen injury has opened the door for Kochetkov this season, just like it did when Andersen and Antti Raanta got hurt during the playoffs in the spring. This time, though, the Hurricanes goaltender has settled in with a larger sample size and excelled. He boasts a .919 save percentage and just one regulation loss in nine games.
8. Winnipeg Jets (15-7-1)
Previous rank: 6
Josh Morrissey. More like Josh "Norrisey," amirite? The Jets defenseman is making an improbable case to at least be considered for the league's highest blue-liner honor. Morrissey sits among the NHL's best at the position in assists, points, and even-strength points while averaging over 23 minutes of ice time. His underlying numbers aren't spectacular, but the Jets rearguard has never had a season as productive as this one.
9. Colorado Avalanche (13-8-1)
Previous rank: 5
Alexandar Georgiev. Before this season with the Avalanche, Georgiev had never really gotten the chance to be a team's No. 1 starter, making him a bit of a mystery box for Colorado. Luckily for the reigning champions, Georgiev has shown that he's up to the task: He's posted a .922 save percentage and 2.58 goals against average to go along with an 11-3-1 record.
10. Dallas Stars (14-6-5)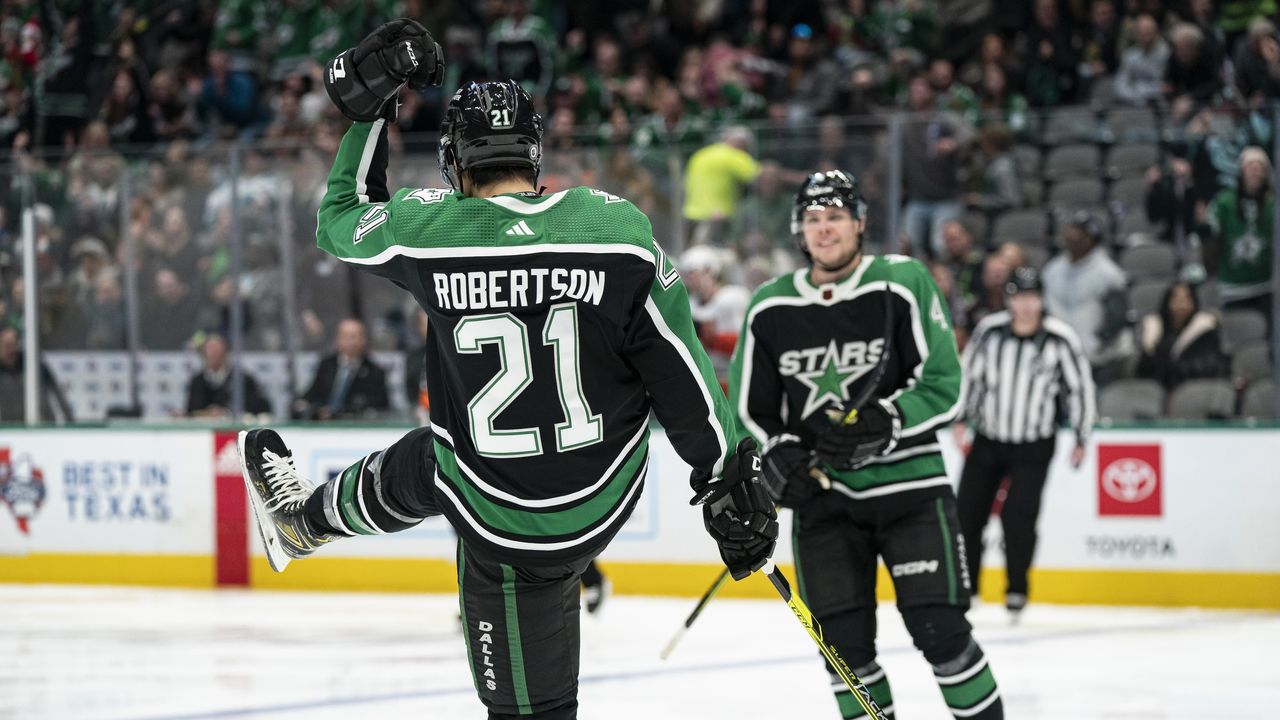 Previous rank: 4
Jason Robertson. It's no surprise the Stars forward is having a great season, but it is shocking how incredible he's played, and he just might be the Hart Trophy favorite right now. Robertson tops the NHL in goals with nearly one per game, ranks among the league leaders in points, and he's done the vast majority of his damage at even strength while significantly outproducing his teammates.
11. Pittsburgh Penguins (13-8-4)
Previous rank: 16
Jason Zucker. The Penguins winger tallied 18 points through 38 games in 2020-21 and 17 points through 41 games in 2021-22, but he's already racked up 18 points in 23 games this season. Zucker is back!
12. New York Islanders (16-10-0)
Previous rank: 11
Mathew Barzal's three goals. This totally isn't meant to be a knock on Barzal's performance this campaign - he leads the Islanders with 27 points this season - but ... three goals in 26 games?! It took him until Nov. 19 to get his first, and he's only on pace for nine tallies in 82 contests. Sure, he's more known for his abilities as a playmaker, but this is still odd.
13. Florida Panthers (12-9-4)
Previous rank: 17
Brandon Montour. The defenseman has been a revelation for the Panthers. Montour stepped up in a big way when Aaron Ekblad went down with an early season injury, and he hasn't looked back. The 28-year-old's averaging a career-high 24:46 in ice time, remains on the top power-play unit, and has 21 points in 23 games. Not bad for a $3.5-million cap hit.
14. Edmonton Oilers (14-11-0)
Previous rank: 13
Jack Campbell. It's been a nightmare in Edmonton for Campbell: His .872 save percentage is the NHL's worst among goaltenders with at least 10 starts. The Oilers made a $25-million bet that the 30-year-old would be able to solidify their crease - so far, it's been the complete opposite.
15. Minnesota Wild (13-9-2)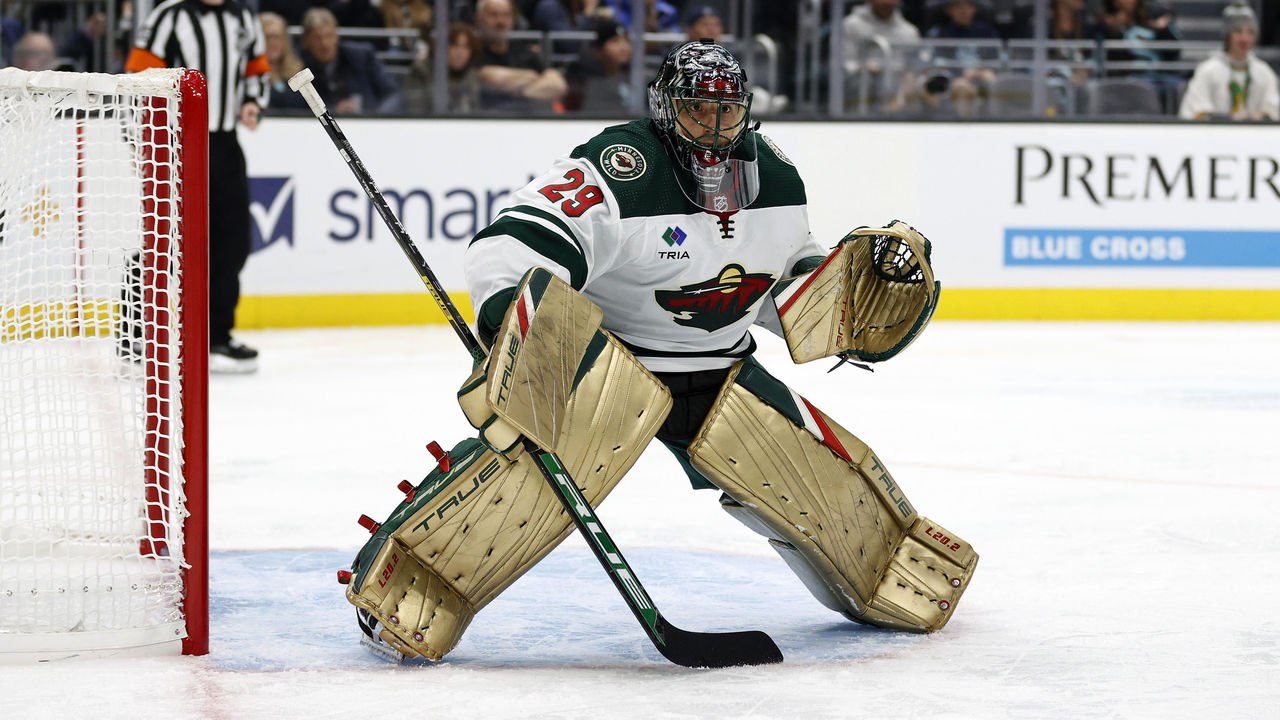 Previous rank: 22
Marc-Andre Fleury's save percentage. Fleury hasn't posted a sub-.900 save percentage since he was 21 years old, but he's in jeopardy this season with an .895 mark. Sure, Father Time catches up to everyone, but the 38-year-old has no excuse behind a Wild team that ranks top five in expected goals against per 60 minutes.
16. Nashville Predators (12-9-2)
Previous rank: 21
Alexandre Carrier's production. The Predators defenseman tallied a respectable 30 points in 77 games last season while making the All-Rookie Team, but he's failed to register a point in 21 contests this year. It's quite baffling for someone who plays top-four minutes to not even luck his way into a phantom assist.
17. Detroit Red Wings (12-7-5)
Previous rank: 19
Dominik Kubalik. Everyone was surprised when the Blackhawks non-tendered Kubalik in the offseason, but nobody expected the 27-year-old winger to erupt for 24 points in 24 games to begin the campaign with the Red Wings.
18. Calgary Flames (11-10-3)
Previous rank: 18
Jonathan Huberdeau. The struggling superstar - if we can even still use the latter word - has been surprisingly mediocre as he continues adjusting to life with the Flames. Huberdeau has shown signs of rediscovering his offensive game lately, but the playmaker, who racked up 115 points with the Panthers last season, has really struggled to get going with his new club.
19. Los Angeles Kings (13-10-4)
Previous rank: 15
Gabriel Vilardi. Cal Petersen's recent demotion could easily qualify as the Kings' biggest surprise. Instead, let's focus on the superb story of Vilardi's emergence. The 2017 11th overall pick has put significant injury issues behind him to lead Los Angeles with 13 goals through 26 games. He's cooled off from his early torrid pace but continues to be an important secondary scorer for the Kings.
20. New York Rangers (11-10-5)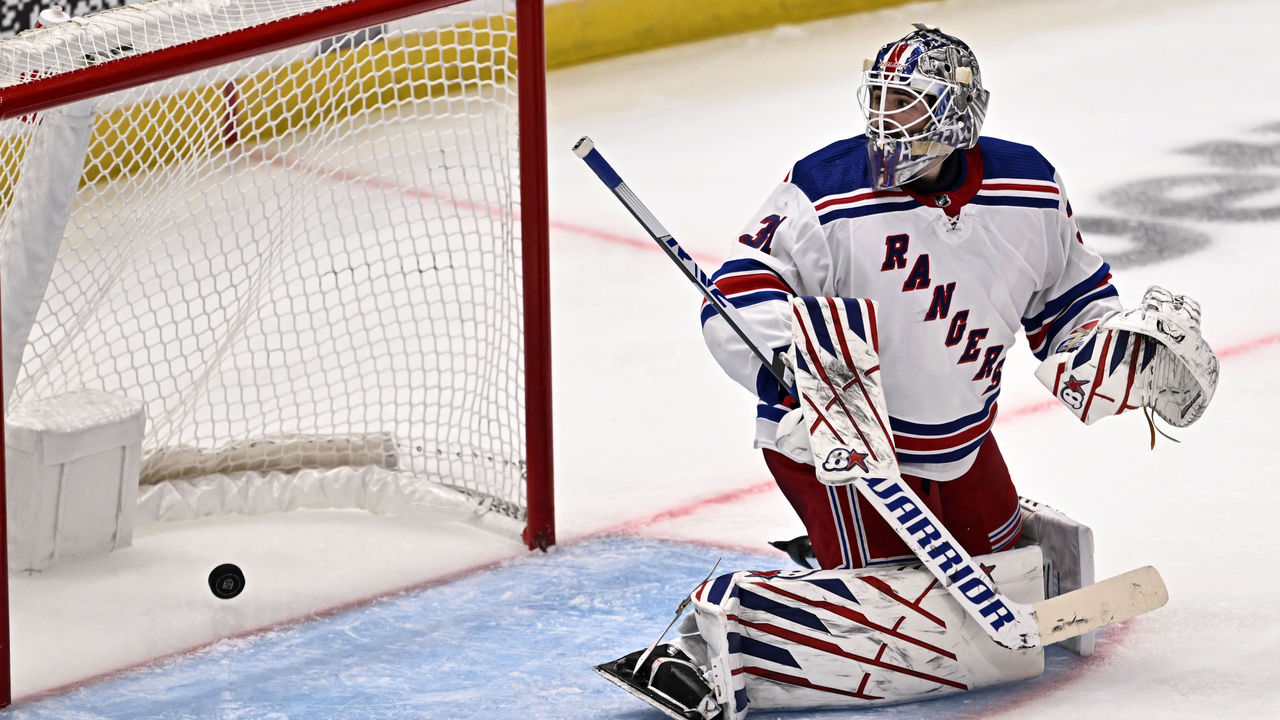 Previous rank: 14
Igor Shesterkin has looked ... human. The reigning Vezina Trophy winner has clearly been frustrated by his play this season. It's not like he's been abysmally awful - Shesterkin still has a .913 save percentage and 2.59 goals against average - but the Rangers star has undoubtedly performed below the standard he set for himself a year ago when he was basically unconscious for every game.
21. St. Louis Blues (11-13-0)
Previous rank: 12
Craig Berube's words for Jordan Binnington. It's not very often that a head coach directly calls out his starter, but the Blues bench boss has seemingly grown tired of Binnington's antics. Berube said the goalie's hot-headed behavior has "got to stop" after he earned a 10-minute misconduct for his actions against the Penguins on Saturday.
22. Buffalo Sabres (11-13-1)
Previous rank: 28
Tage Thompson. Eyebrows went up around the league when the Sabres signed the hulking center to a seven-year, $50-million extension after he broke out with 38 goals and 30 assists in 2021-22. But the critics have been quiet lately since Thompson has been even better this season, amassing 16 goals and 18 assists in 25 games for a rebuilding Buffalo squad.
23. Ottawa Senators (10-13-1)
Previous rank: 27
D.J. Smith is still the coach. The Senators desperately needed a strong start to avoid falling out of contention early, yet they're closer to the league's basement than they are to a playoff spot. As the NHL's seventh-longest tenured coach, it's stunning that Smith still has a job, considering the Sens came into the season with high expectations.
24. Montreal Canadiens (12-11-1)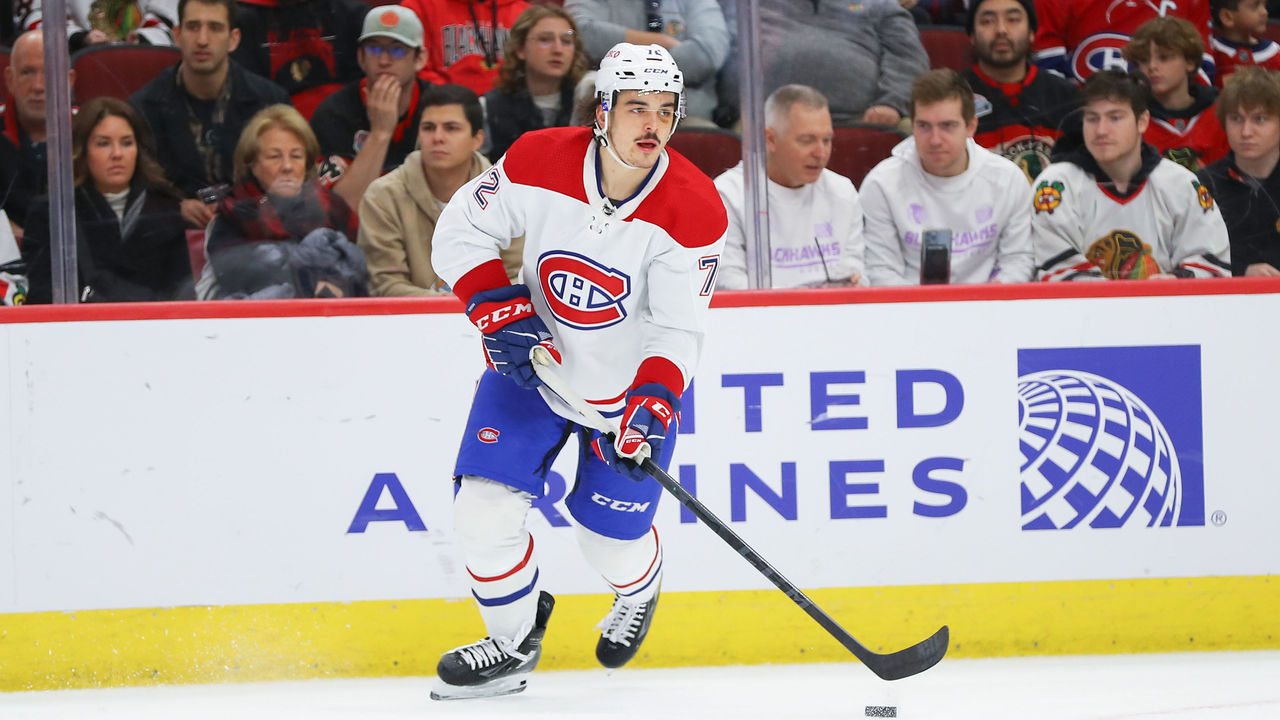 Previous rank: 20
Arber Xhekaj. In just one year, Xhekaj has gone from an undrafted OHL signing to a fan-favorite everyday defenseman for the Canadiens. The 21-year-old leads rookie blue-liners with four goals.
25. Vancouver Canucks (10-12-3)
Previous rank: 23
Thatcher Demko. Nothing has been more surprising in the Canucks' abysmal season than Demko's significant struggles. A potential Vezina candidate coming into the campaign, Demko has just three wins in 15 starts and a woeful .883 save percentage. To make matters worse, he's now on the shelf for at least six weeks.
26. Washington Capitals (10-12-4)
Previous rank: 24
Evgeny Kuznetsov's scoring prowess. The Capitals center tallied 24 goals last year and is a career 11.4% shooter, but he's only found twine three times this season, owning a 4.8% shooting percentage. Chalk it up to poor puck luck?
27. Columbus Blue Jackets (8-13-2)
Previous rank: 30
Losing Zach Werenski. Look, not all surprises are good. The Blue Jackets certainly didn't think they'd have to play out the majority of the campaign without their top defenseman, who sustained a season-ending injury in November. It's an especially hard blow for Columbus, who was hoping to climb the Metropolitan Division after a flashy offseason that brought Johnny Gaudreau to Ohio.
28. San Jose Sharks (8-16-4)
Previous rank: 31
Erik Karlsson. It's highly unlikely anyone predicted the Sharks veteran would contend for the Norris Trophy this season - or that he would be a desired asset come trade deadline time - but here we are. Karlsson currently leads all defensemen with 11 goals and 34 points.
29. Chicago Blackhawks (7-13-4)
Previous rank: 25
Max Domi. The pesky forward's stock has been trending downward over the last few years, but he's showing he still has plenty of game left with nine goals and 10 assists in 24 matchups. His offensive ability, versatility, and edge to his game could make him a coveted trade deadline chip.
30. Arizona Coyotes (7-11-4)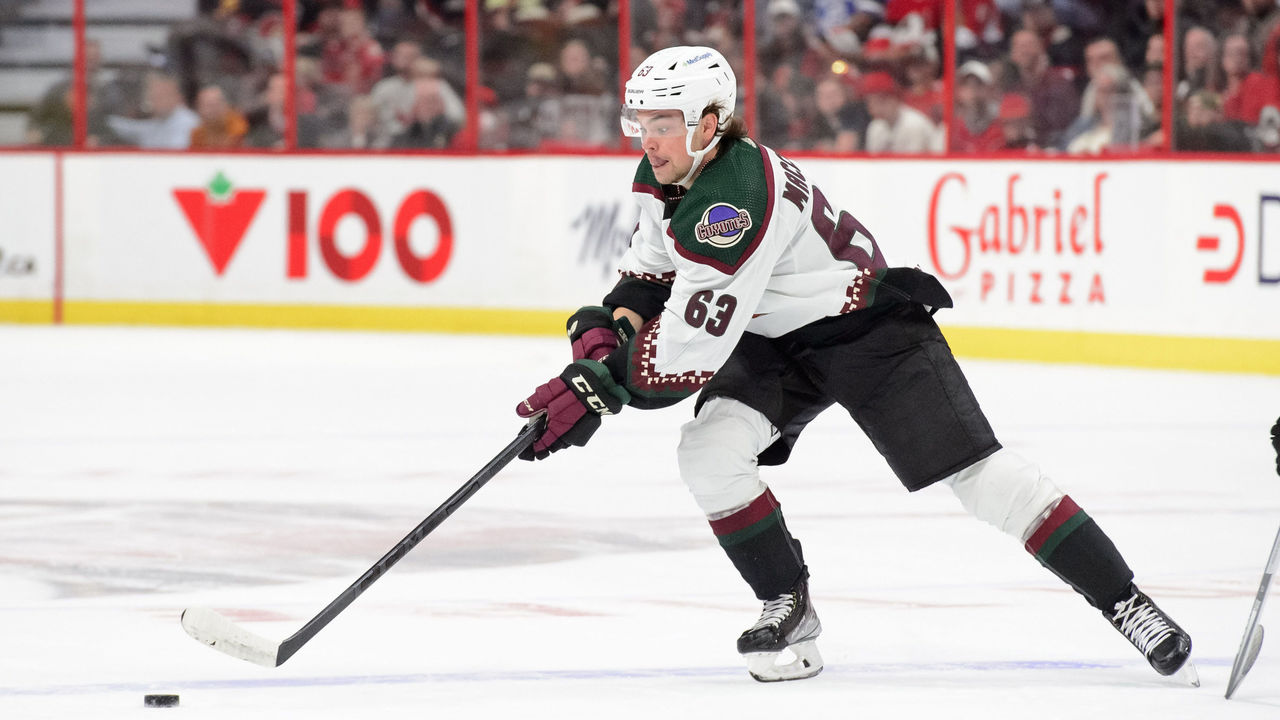 Previous rank: 29
Matias Maccelli. The 22-year-old rookie has been one of the few bright spots for the Coyotes in 2022-23. Maccelli is tied for second in rookie scoring with 16 points in 20 games - a significant improvement from his six points in 23 games in similar usage last year.
31. Philadelphia Flyers (8-12-5)
Previous rank: 26
Carter Hart. After a couple of down years, Hart is the only reason the Flyers aren't the worst team in the league, as he ranks third among NHL netminders with 14.76 goals saved above expected.
32. Anaheim Ducks (6-17-3)
Previous rank: 32
Where's our viral Trevor Zegras moment?! OK, OK, to be fair, the Ducks star did get a nasty Michigan goal taken away in November due to an offside review, but we're going to be greedy and ask for one that counts. We're mere days away from the first anniversary of his bonkers lacrosse-style assist from last season.
(Analytics sources: Evolving Hockey, Natural Stat Trick)
Comments
✕
NHL Power Rankings: Each team's biggest surprise
  Got something to say? Leave a comment below!