NBA Roundtable: Trade deadline edition
With the Feb. 9 trade deadline fast approaching, theScore's NBA editors answer some of the biggest questions ahead of what promises to be a flurry of activity.
Which contender needs to make a move?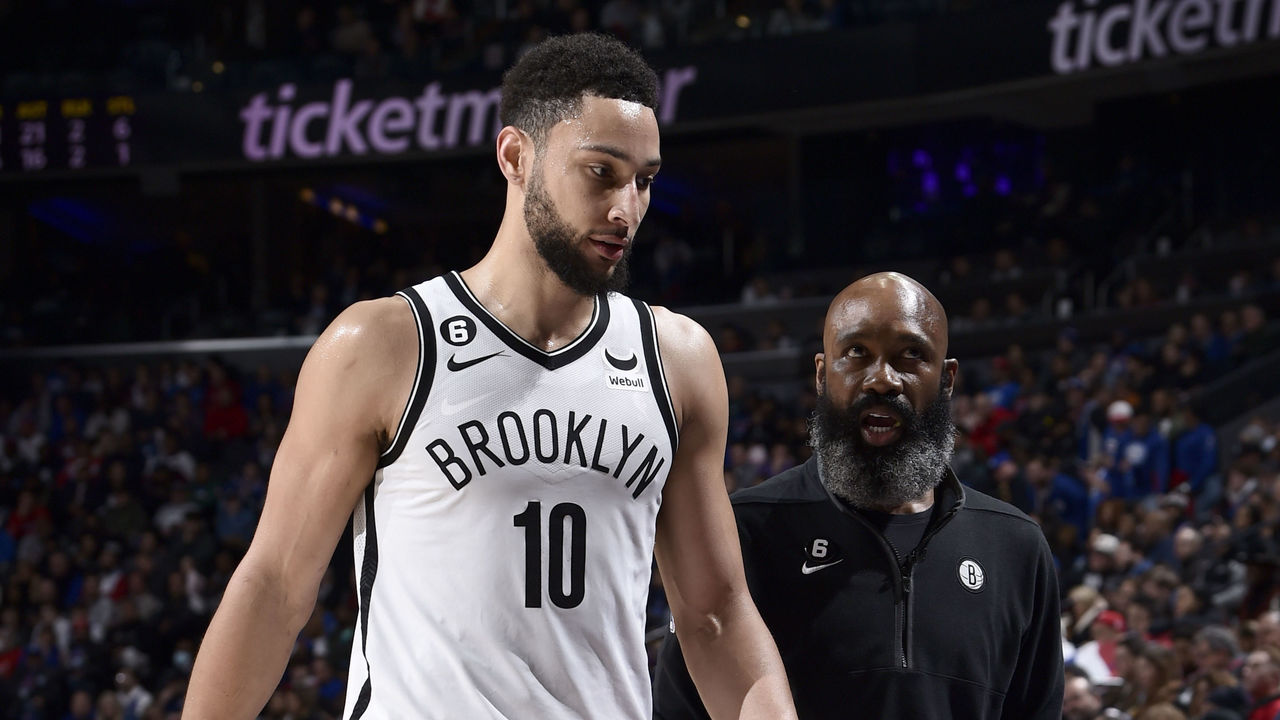 If the Brooklyn Nets are serious about their championship aspirations, they need to get serious about improving their depth. Since Kevin Durant's been out, Kyrie Irving has stepped up individually but can't carry the team alone. Despite Irving's 32.1 points per game during Durant's absence, Brooklyn is just 3-6 and has an abysmal 90.5 offensive rating when Irving sits. The Nets could use a move for two reasons: finding a reliable third option behind Irving and Durant and finding a resolution elsewhere for Ben Simmons, who still looks incredibly uncomfortable in Brooklyn far more often than not. - Jonathan Soveta
With a record barely above .500 in January and the league's fourth-fewest bench points per game, the Cleveland Cavaliers would be well served to search for complementary backcourt scorers to join their elite starting five. Perhaps it's Isaac Okoro - the No. 5 pick in 2020 - that nets the Cavs that player. The defensive-minded wing has made just 31.9% of his career 3-pointers, making him difficult to pair with the team's starting bigs. Flipping him to the rebuilding Detroit Pistons for sharpshooter Bojan Bogdanovic could be the piece Cleveland needs to make it out of the Eastern Conference. - Matthew Winick
Despite Giannis Antetokounmpo's dominance, the Milwaukee Bucks need to add someone at the trade deadline. What the team has missed this season is a legit second option, the role Khris Middleton has played perfectly - but MCL and wrist injuries have hampered his production and availability. Jrue Holiday has stepped up, averaging his most points and assists in a Bucks uniform. While Milwaukee waits for Middleton to return to form, adding a versatile player that can play on both ends of the court should be a priority for the Bucks. Maybe it's Phoenix Suns forward Jae Crowder, someone who fits a similar role that P.J. Tucker played for their championship team. - Donald Higney
Which high-profile player is most likely to get traded?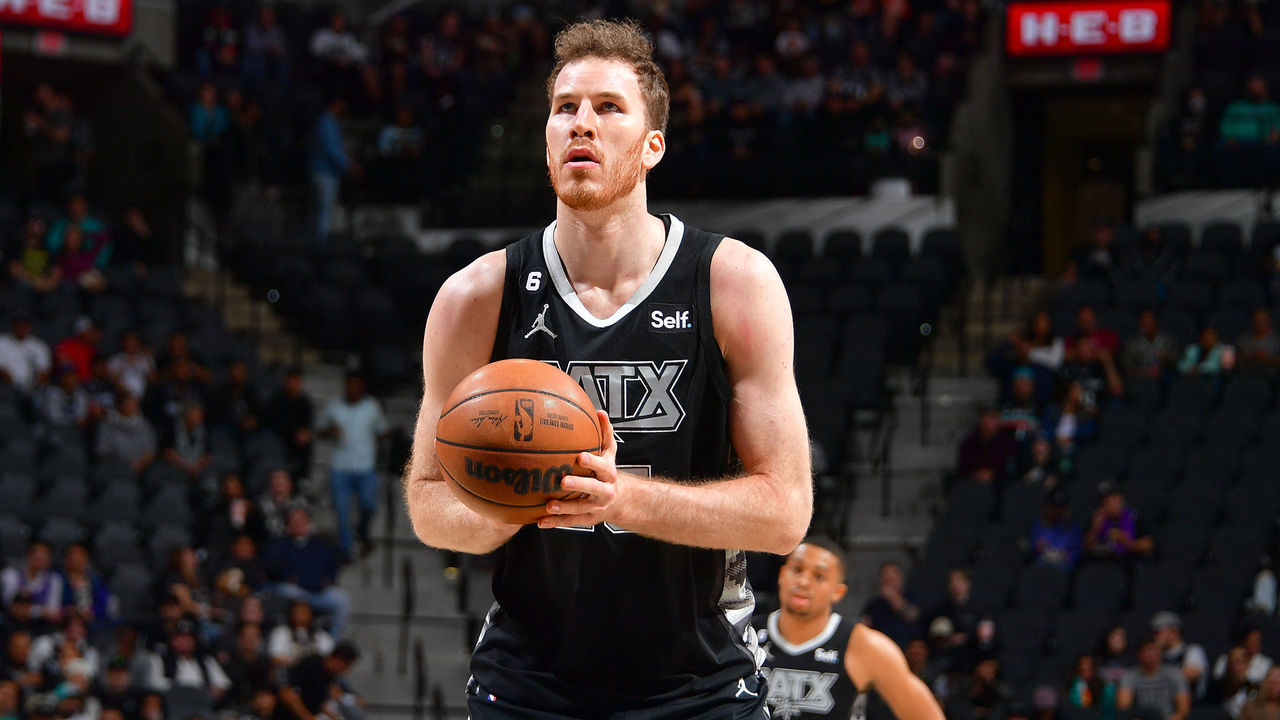 While more well-known players may end up staying put, San Antonio Spurs center Jakob Poeltl seems like a prime trade candidate. He broke out last season, averaging career highs of 13.5 points, 9.3 rebounds, and 1.7 blocks per game. But this year, Poeltl's minutes have been slashed to just 25.8 per game, and his numbers have suffered as a result. The rim-protecting big man could contribute to winning, but the Spurs seem to have other goals in mind. Poeltl is likely to join a contender and make an immediate impact as a key bench piece or solid starting center. - Lior Kozai
Don't listen to whatever the Pistons tell you before the deadline: Bogdanovic is absolutely getting traded. The 33-year-old sharpshooter is having a career year in the Motor City at 21.2 points per game, and that two-year extension he signed at the start of the season was nothing more than a shrewd move to remove his de facto "rental" label in 2022-23, thereby increasing his value. Elite 3-point shooting doesn't figure to be readily available this trade season, skewing Bogdanovic's market in Detroit's favor. But it's the savvy vet's plethora of playoff experience that'll also help convince at least one team to meet the Pistons' price. - Soveta
Just four years removed from a championship and fresh off his first All-Star appearance, Fred VanVleet's time with the Toronto Raptors could soon be coming to a close as the team falls further down the East standings. With a player option in the offseason, VanVleet is likely to opt out and become an unrestricted free agent, demanding even more than his current $22.8 million deal. For a soon-to-be 29-year-old who doesn't fit the Raptors' desire for switchable, position-less wings, it would make sense for Toronto to ship off its beloved point guard with an eye on the 2023 NBA Draft's stacked top two, especially if VanVleet may walk in the summer anyways. - Winick
Which middling team should blow it up?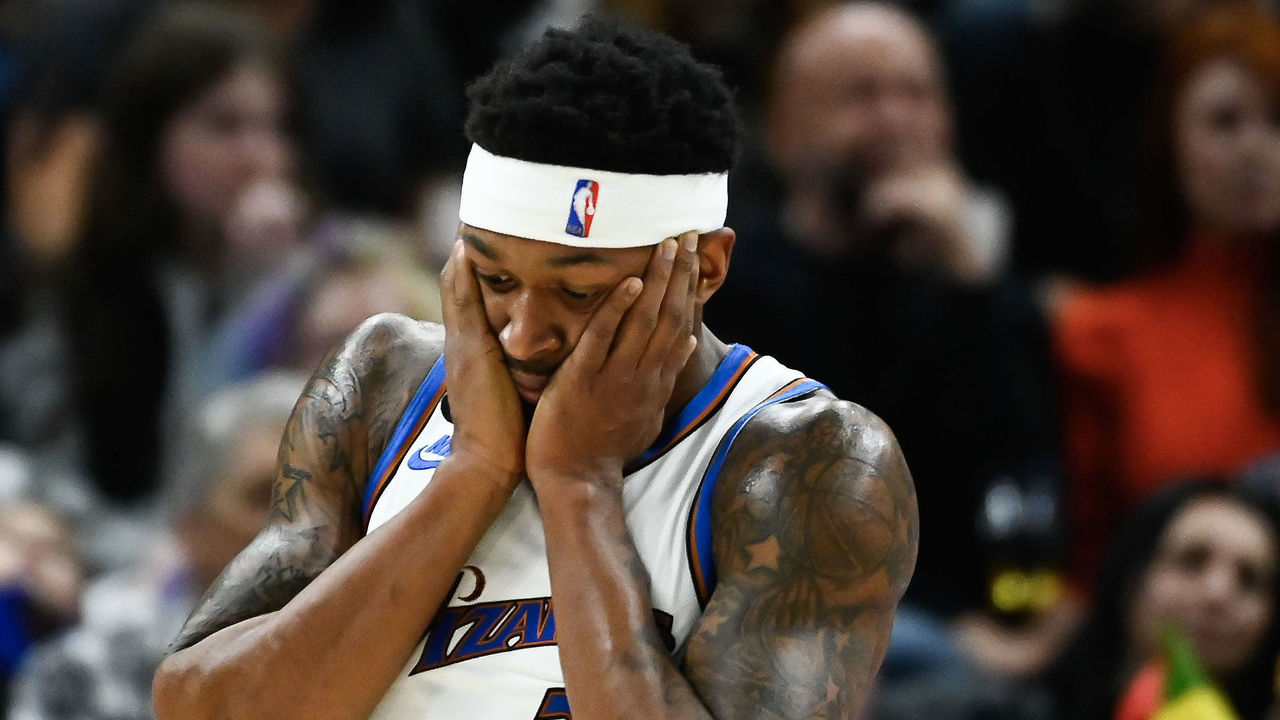 Winning five straight games might prove more harmful than helpful for the Washington Wizards. Despite holding form in the Eastern Conference play-in race, selling high on the core of Kyle Kuzma, Kristaps Porzingis, and Bradley Beal will bear more fruit than sneaking into the playoffs for the third time in seven seasons. The Wizards don't excel on either side of the ball, ranking just 20th in offensive rating and 14th in defensive rating. Trading your star - and arguably the best player in recent franchise history - stings, but convincing Beal to waive his no-trade clause for a better destination will at least provide a direction for a franchise lacking one. - Higney
Damian Lillard's loyalty is admirable, but the Portland Trail Blazers have once again built a middling team that can't defend well enough to compete. Portland is 25th in defensive rating and has won just six of its last 19 games. A Lillard trade is too big a move to make mid-season, but the Blazers should look to find value from their ancillary players. Jerami Grant could bring back a significant trade haul, while Josh Hart should draw interest from contenders as a quality role player. The Blazers should trade both and focus on the development of rookie Shaedon Sharpe. - Kozai
At some point soon, the Chicago Bulls' front office needs to take a hard look at the roster and come to grips with the team's limited ceiling. Even if the underperforming squad can squeak into the first round (likely via the play-in), a series against one of the East's top sides is almost certainly the end of the road for Chicago's potential best-case scenario. The Bulls aren't short on signs that a new road to contention might be their best option. There have been reported concerns about the fit between co-stars Zach LaVine and DeMar DeRozan, and head coach Billy Donovan's admission Saturday that Lonzo Ball is still "nowhere close" to returning, per the Chicago Tribune's Julia Poe, only strengthens the notion that the guard will be unavailable all season. - Soveta
Which player could use a change of scenery?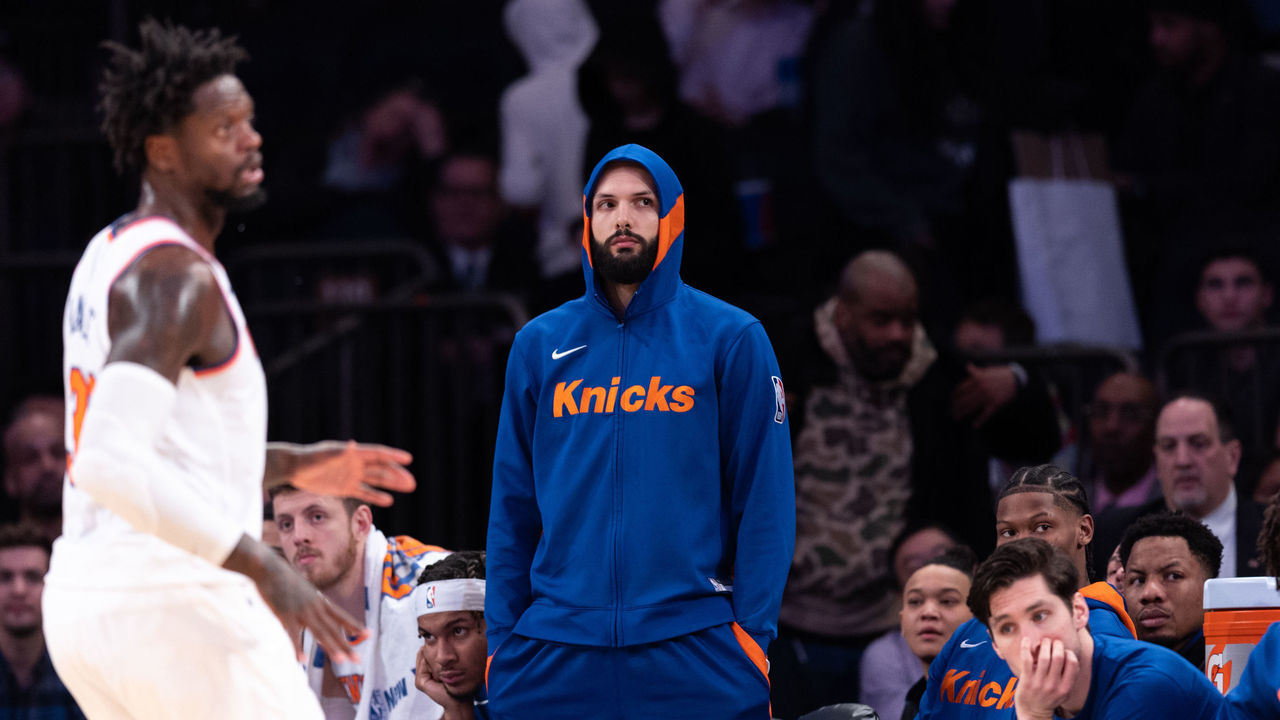 One season after setting the New York Knicks' franchise record for 3-pointers, guard Evan Fournier has almost completely vanished from the rotation. Stuck behind young up-and-comers Immanuel Quickley and Miles McBride in the backcourt rotation, Fournier has played in just five of his team's 13 contests in 2023. The 30-year-old Frenchman has suited up in just 20 games total this season, averaging 6.8 points in 18.5 minutes per game, both the lowest marks since his rookie campaign. Despite his rough season, there surely must be some value for a veteran who's a career 37.9% 3-point shooter. - Winick
A Richaun Holmes trade would be fruitful for him and the Sacramento Kings. Over the previous three seasons, the Kings center averaged 12.5 points on 67.7% true shooting while chipping in 7.9 rebounds and 1.3 blocks in 27.3 minutes per game. However, the 29-year-old has found himself outside Sacramento's rotation - averaging nine minutes in 32 games this season. With Holmes' expiring $12.8-million salary, the Kings might be able to net another rotational player to contribute to the playoff push while also allowing the center to play elsewhere. - Higney
James Wiseman, the No. 2 overall pick in 2020, has played just 58 games over three campaigns with the Golden State Warriors. His short stint in the rotation this season was disastrous before he was sent to the G League. Despite a rough start to his career, the 7-footer still has untapped potential at just 21 years old, but the Warriors aren't the right team for him to develop. Their movement-heavy offense requires a feel for the game that Wiseman hasn't yet acquired. Golden State should treat the pick as a sunk cost and look for a mutually beneficial move that grants Wiseman a fresh start. - Kozai
Which team should stand pat?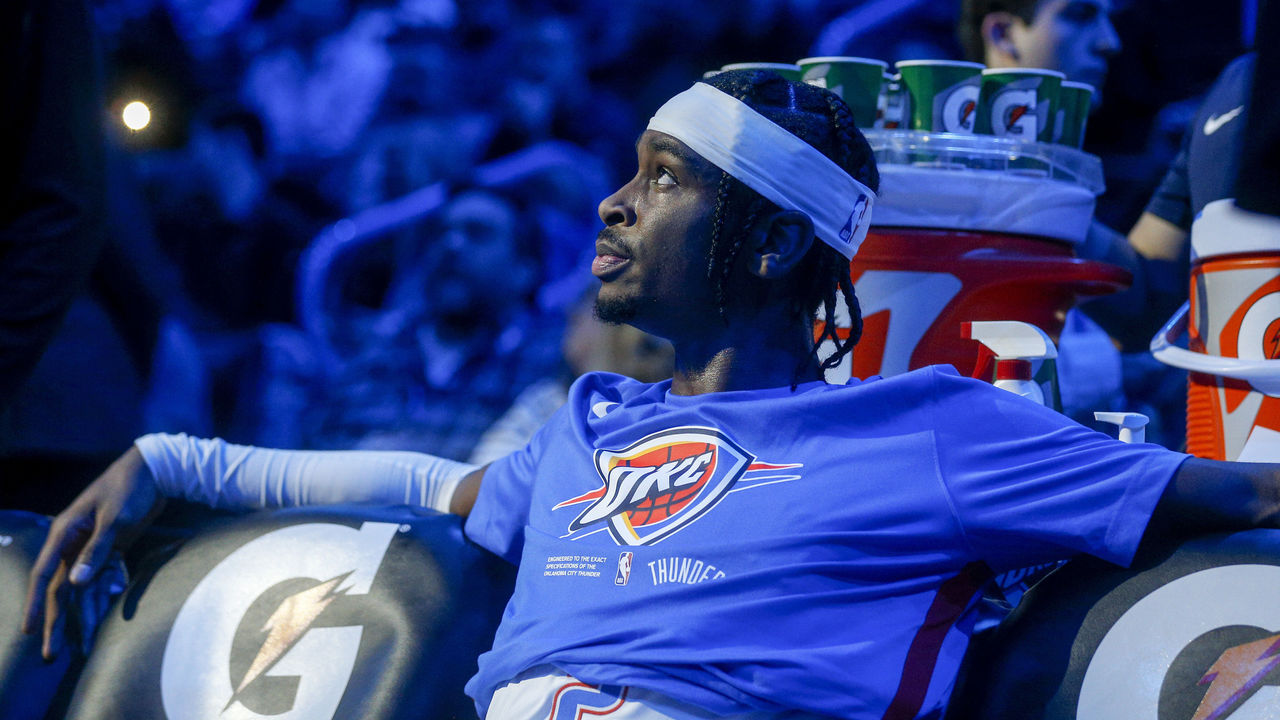 The Oklahoma City Thunder are maybe a slightly outside-the-box pick here as they're not exactly a contender sitting comfortably, but there's zero reason for general manager Sam Presti to shake up the squad by Feb. 9, regardless of their postseason projection. Likely first-time All-Star Shai Gilgeous-Alexander is the franchise's prized asset and would easily command a treasure trove-like return. However, at just 24 years of age and with a fully guaranteed contract through 2026-27, the Thunder should take a hands-off approach and simply see where he leads them in the second half. With touted 7-footer Chet Holmgren expected to enter the fold next season, there's really no rush at the deadline for OKC. - Soveta
Only three teams have lost more games to injuries than the Memphis Grizzlies so far this season, and yet, they're still the Western Conference's No. 2 seed. The team's Big Three of Ja Morant, Jaren Jackson Jr., and Desmond Bane has played just 187 minutes together this season, the Grizzlies' 33rd-most used three-man combination. Plus, three-time NBA champion Danny Green has yet to suit up while recovering from a torn ACL. It may be somewhat tempting to trade some of Memphis' young reserves for another win-now piece, but the Grizzlies' phenomenal stretch of late has been predicated on internal growth, and there's no need for that to change now. - Winick
Leading the Western Conference, the Denver Nuggets are well-equipped to go the distance in the postseason. With the second-best offensive rating in the league, the Nuggets have picked up the effort defensively - ranking eighth in defensive rating over the last 10 games. Nikola Jokic's continued excellence is the engine that drives the Nuggets; his 9.9 assists per game this season is the highest mark of his career. Aaron Gordon has found the balance as a supreme role player, picking up premium defensive assignments and getting the occasional isolation. With the Grizzlies struggling as of late, Denver has a chance to build a bit of a cushion in the playoff race. - Higney
Comments
✕
NBA Roundtable: Trade deadline edition
  Got something to say? Leave a comment below!